Track info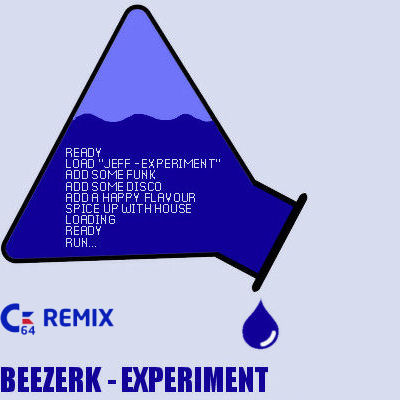 Arranged by:
Member:
Original SID:
Original composed by:
Søren Lund (Jeff)
Duration:
5:18
Released:
12/09/2007
All-Time charts position:
248
Score:

91%
Story
My 2nd contribution and Remix to the scene.
Happy and energyfuled choon.

Enjoy and have phun!


Regards
BeeZerk



Vote distribution





Shouts
Why not :-) this makes me happy! Could maybe been done better in some ways, but funky enough!
Well done! ... Vocals definitely keep this dancy tune going, and it sticks out... For me though, it looses it's grip as it seem to repeat itself... Perfect for the dance party though.
Nice and catchy, well produced. I like it. A little bit too repetitive...
I like it!
Heard the WIP of this on a Slayradio liveshow and I simple loved it.. I really enjoy the high pitch girl (reminds me of my old Happy Hardcore days)... AWESOME WORK
This is fun!:)
Love it.
Really nice. Like the vocals.
I said God Damn! This is absolutely fabulous and somehow reminds me of Kanye West but good :)
All I can say is I want the 3rd remix - THIS IS AWESOME!!!!!!
This gets a big WOW! In my book. You have released some awesome stuff lately.
Remove vocals and you have perfect remix. Innovative and so close to red.
Wow..
Not perfect but sounds good
Now there's something with an interesting twist... Turned a bit repetitive by the end though
Yeah, this is perfect for its genre (although it isn't really my style)!
Don't wanna be an a**, but I find this overrated. Therefore the yellow face.
Agree, overrated... Don't like the voice... And the SID-intro could have been left out.
BeeZerk Stylee! Luv IT! :D
Very fun. The chipmunkish voicing is somehow appealing. Haha.
Fantastic!
Keep The SID Spirit Alive! THIS is remixing at its BEST! No dumb *unz* *unz* shit as with others here! Really, REALLY cool, BeeZerk!!
Awesome, dude!:)
Nice ear bug :)
Definitely underrated! \:D\ /:D/ \:D\ /:D/
Holy hell this is good should be best of the year!
Here's another thumbs up, this has "quality" written all over it. Seriously AWESOME sound, may you remix plenty more!;)
Beezerks style is one that I have admired for a very long time and im really happy that he's ventured over here and as expected he's given us a bloody damn fine dance tune.
This is wonderful! The 90s are back! I'm totally rapt! The lead sound is very cool. Added to my collection.
Yes Yes Yes! Very goooood
One of the tune I never heard, but this one is outstanding.
Genius.
Excelent, it has the magic in it
Smurf singing is a crime and is for kids under 5 only, or is it Alvin & The Chipmunks?
Genius
Seconding the smurf notion...
... Also couldn't count, how much times I listened to this since 2007 :)
Bit weird but you can't deny the quality of production.
Pure and lively, a perfect summer song : well played!
Reviews
No reviews available.
Make your vote and be the first to submit a review!