Chabee - IO subtune 1 (Visitors)
Track info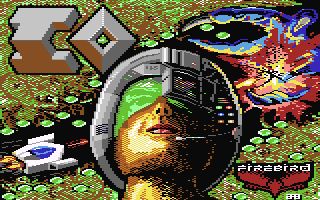 Arranged by:
Member:
Original SID:
Original composed by:
David Whittaker
Duration:
3:26
Released:
15/09/2009
All-Time charts position:
733
Score:

85%
Story
This is a second sid remix what i edited after lots of time. I realy hope that like it for you.
Used: FL Studio
 
thx for my friends and RKO

Shouts
Not what I had expected from this SID and thankfyully... Great spaced out feel and perfect lead
Very well executed this one - it's got lots of space to breathe and really does give you a feeling of being in the future nicely. A brave tune to take on, and taken on well.
Maybe too much high frequencies. Maybe too much VSTi presets. But overall this is a really enjoyable and nicely mixed tune.
The style and instrumentation reminds me a lot of Electric Music (Karl Bartos). Great arrangement, well done.
Well done my friend! I loves this music, congratulations!++
IO? Now that's one you don't get very often. And nicely done, too. Very crisp and clean sounding. I don't think that there's too many or too sharp highs in here, but maybe that's my EQ playing tricks on me...
Reminded me to Rom Di Prisco Need For Speed soundstrack a bit. Some synths could be better.
A little sparse in places but really picks up at 2:20, like others have said I didnt expect much based on the original SID but you did a very good job reworking it.
I like this, it's IO for me, yet one of the leads was a bit too sharp and weak, but hey can't give the ship full speed all the time :) Nice background and sweet FX(change the presets;)).
I remember IO... Very good game... Thanks for this great remix
Not bad, not bad at all!
This one is straight to the point, the remix and the instruments totally transport the original's feel, even though the overall sound is way smoother than the original - and it simply sounds good.
Very good one, I liked that a lot. 3 Downsides: compression makes it pumping a littlebit; highs are ice-pickey sharp in some places; the lead-out might have been improved. Ezektől eltekintve jó kis remix, grat! Edit: I keep returning to this one,+1 :)
Not too bad.
Ohoho, finally someone to cover the IO tunes. Sweet XD
Reviews
No reviews available.
Make your vote and be the first to submit a review!