D.A.Wilson - Amegas - Hideaway Studio Remake
Track info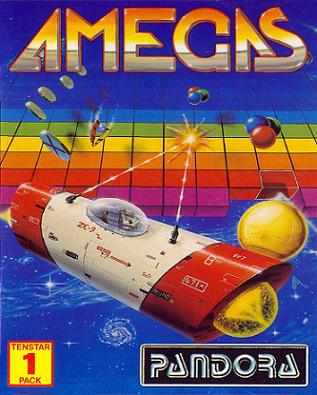 Arranged by:
Member:
Original composed by:
Karsten Obarski
Released:
02/07/2005
All-Time charts position:
837
Score:

66%
Story
Amegas is widely accepted as being the very first Amiga Tracker module ever written. It was created by the father of Tracker modules himself - Karsten Obarski - for the game of the same name around 1987.

The module was written using samples based on the very first sample library - ST01. Very many tunes were written with this sample set.

One of the things that is hardly ever mentioned is why early modules sounded the way they did. This was mainly due to the samples being derived from what are now collectors items but at the time were current pieces of (often very expensive) professional studio gear:

Roland D50 - The source of many classic samples eg: "Shamus", "Tinewave","Heaven","DigiHarp"
Yamaha TX81Z/DX11 many bass samples eg: "Monobass" "DXbass" "RubberBass" "DigDug" "PopBass"
Roland Juno106 - Various strings and "Pingbells" - this synth is still loved by the dance fraternity
Fairlight CMI
PPG Wave 2.3
Casio CZ series eg: "SineCZ"

The synth techniques used in the above pieces of kit were far more diverse than today's current batch of VA synths. We have LA, FM, Analog, Phase Distortion, Wavetable and S S synthesis here
Shouts
Good
Synthtastic indeed.. Sounds a little "dry" though.. But crisp nonetheless
Yellow one
Like it. Well done.:-)
Reviews
No reviews available.
Make your vote and be the first to submit a review!