D.A.Wilson - The Lemmingaid Remix
Track info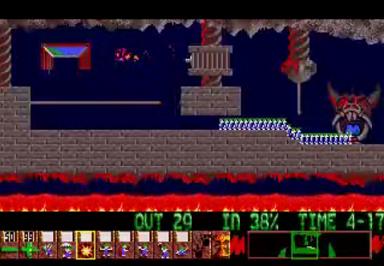 Arranged by:
Member:
Original composed by:
Tim Wright & Brian Johnston
Released:
27/06/2008
All-Time charts position:
711
Score:

69%
Story
This remix is based on Tim Wright's tune from Lemmings Level:  17  Diet Lemmingaid.  The original is only a few patterns long as all the in game music was accessed from the game code using offsets from one module loaded into memory.
Shouts
The overall sound is not bad, but the lead is too harsh imho and the snare didn't fit also. The rest is
Quite ok, but totally lacks the presence of bass. Nice enough arrangement and stuff otherwise.:)
Not bad. Some instruments could be chosen better, imho...
Agrees with above...
Me too.;)
Famous simple tunes and easy-listening : I like! :D
This remix makes the tune sound like Christmas 80s Synthpop, that's bad :( Different instruments would have made a big difference.
Simply and good. Like the flair of this one.:-)
Reviews
No reviews available.
Make your vote and be the first to submit a review!