Dr.Fikalover - Bad Girls Need Love Too (Burning Chrome - The End)
Track info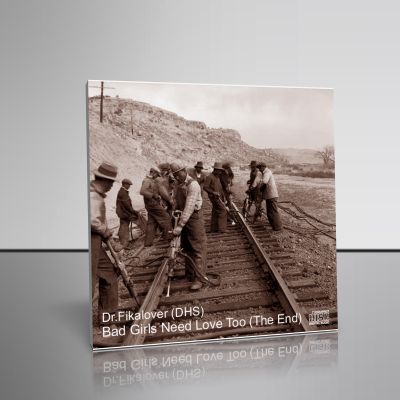 Arranged by:
Members:
Original SID:
Original composed by:
Péter Varga (Griff)
Duration:
4:56
Released:
18/02/2008
All-Time charts position:
2186
Score:

71%
Vote distribution





Shouts
Technically good, I'm not a fan of such songs.
Thats unique, well done.... With a nice yummy story....
The vox are a bit too loud, imo...
This is very funny!
Paralax: So you'd get 2 times bigger without a woman?
Try the porn industry. I assume that's where you got the vocals from :]
Excellent hauz piece featuring some nice fika vox, thank you!
Very good! Very funny! And 2 times bigger ;)
Pretty unique in the way it is.. :D
WTF? Porn-bitch vs. "Unz-unz-unz"-drums?:))
NSFW! Where did you get those voice samples? Recorded them yourself in your bedroom?;-)
The fika tune, only better with the samples... Lol :P
Nicely arranged and funny :)
Oaahh yeah baby, give it to me!!! (btw, nice use of SID in the mid-section)
Nice!
Pointless. And dull. Sorry, but I'm bored of this now.
I like it - sounds so sidish - but its love or hate and I love it
Could have been good... But fake orgasm sounds ruins it.
Szerintem nagyon ott van ez a muzsika, Gratulálok! ..... This music is there very much according to me, Congratulations.
I agree with condor.
I think the voice-samples make that remix so addictive :p
Very different oppinions on this song it seems... But I think it's very good :)
Funny and entertaining one
Technicaly good, and perfect choice of vocal but it isn't my type of remix
Ouch! You got it in my eye! Or ear! Catchy!
Fake orgasm, fake porn chick? Cheepo...
Very funny. Nice SID-groovin.
The kind of tune a 13 year old virgin schoolboy would do
As I heard it, searched > downloaded > play! Very like!
It really stays true with the title. Fun in a way. I agree with dafunk.
Reviews
No reviews available.
Make your vote and be the first to submit a review!