ELLERIS - Super Cars II - Title
Track info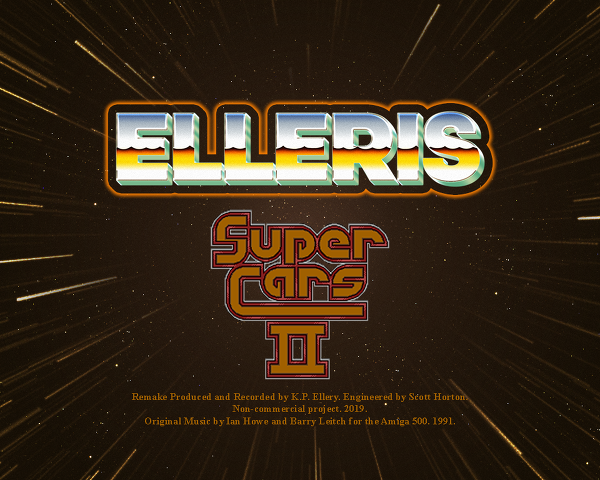 Arranged by:
Member:
Original composed by:
Ian Howe
Released:
01/12/2019
All-Time charts position:
736
Score:

69%
Story
Sequencer: Arturia Beatstep Pro BE
ARP: Behringer Deepmind 12
Bass Guitar: Boss DR-3 Dr. Rhythm
Bass Synth: DM12
Brass Synth: Roland Integra-7
Drums: DR-3
FX: Boss RC-505 & E-HX Allied OD
Remake Produced and Recorded by K.P. Ellery. Engineered by Scott Horton. 2019. Non-commercial project produced in-line with Australian Copyright; Fair Dealing; Research and Study for the purpose of learning synthesiser equipment operation, sound design, and mixing.
https://youtu.be/1sBsUzAeQX8
Shouts
softwarefailure shouts:
I really like the first part but the last 17 seconds sound a little weird. The rest is very nice though!
Reviews
No reviews available.
Make your vote and be the first to submit a review!