Fighter Bomber intro
Track info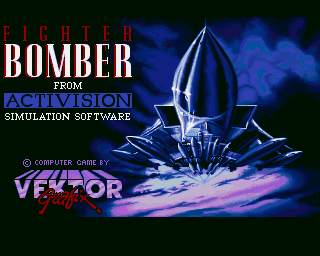 Arranged by:
Member:
Composed by:
Paul Summers
Duration:
2:43
Released:
03/01/2006
All-Time charts position:
3908
Score:
49%
Shouts
Mixing is ok. Nothing that annoys you, but the arrangement is reeeaaally boring! Nothing happens. Feels very "by the numbers". I think one major disadvantage is the utterly boring drum-loop that goes without any change through the whole remix.
Very average remix here and no variation at all throughout. The mixing is ok apart from the splash which kinda hits you in the face with a wet towel!
Just basically dull
It just doesn't inspire me, this one. It needs more work to be listenable without thinking about that splash sound.
Hmmm. Lead is sometimes to dominating - I noticed a lack of deeper frequencys in this one to give it more presence. Some variation concerning the drums would have done a little wonder I think.
... And the sid itself isn't great, too.
A really boring arrangement with no improvisation.. This could've gotten much better.. And worse..
Good sound of the lead keyboard.
Boring...
Thank you for making me discover this tune with this quality
Reverb overkill!!! More diversion is needed.
A bit on the boring side, yeah. The best part is the last 5 seconds.
Sounds very unprofessional at some spots. Not really bad, but not "Good" either.
Reviews
No reviews available.
Make your vote and be the first to submit a review!