Tangent
Track info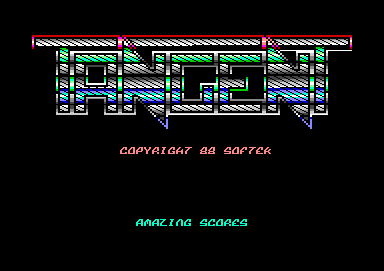 Arranged by:
Member:
Composed by:
Neil Baldwin (Demon)
Duration:
2:15
Released:
15/02/2006
All-Time charts position:
3685
Score:

55%
Shouts
This could've gotten a Good or higher rating if it was done like 5 years ago. Sounds a bit outdated and not fully worked through albeit being quite cute at the same time.
Meh!
It's not bad, but it needs a bit more work in terms of instrument choices and mastering. The idea's sound enough though.
I'm giving this a "good" because it's pleasant on the ear and competent, if a bit predictable (and could use some variation in backing and melody to keep interest up, especially because the lead melody is so meandering.
With a little work this could have easily gotten a good
Ah well its neither crap neither is it good.. Its not too bad but theres just so much missing (like the square lead though)
Sounds a bit like a 8-bit module in my ears. Needs more work for sure, but a very nice tune.
Not quite fitting in some places it seems sometimes. Sounds also not quite 'up-to-date' for today anymore!
Too midi...
Starts very 80's, but should've been a little faster to really work.
"Outstanding" just for balancing those very bad reviews... Fairly decent tune, has a nice flow, even if rather repetitive.
Reviews
No reviews available.
Make your vote and be the first to submit a review!