FastLoaders - Last Ninja The Wilderness
Track info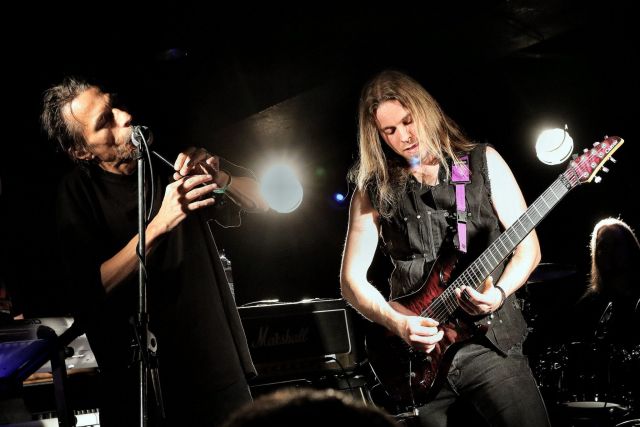 Arranged by:
Members:
Original SID:
Original composed by:
Also check out:
Duration:
4:19
Released:
01/12/2014
All-Time charts position:
589
Score:

87%
Story
This remake of The Wilderness is part of the Ninja Musicology, a remake album of all the music from The Last Ninja, Last Ninja 2 and Last Ninja 3. Played and recorded by FastLoaders!
If you're interested in getting the latest news about this project, make sure to like our facebookpage!
Also please visit our website for more information.
Facebook: https://www.facebook.com/lastninjamusic
Website: http://www.ninjamusicology.com/

Vote distribution





Shouts
Good choice of instruments. Like it very much. Well done.
Sounds pretty sweet. Great guitars!
Yep, this gets a red face. Great instumentation, nice mix.
This hit the sweet spot!
Upgrading this to a red smiley, it really is great! Superb production and glorious guitars, really appreciate the authentic instruments. Nice arrangement too!
Yeah!!! Last ninja still alive :) thx
Genuine sound, true to the original!
Ok that's very good
Sorry but it does not recall the atmosphere of the original, too flat and modern for my ears
Absolutely spot on. I couldn't imagine a version of this without all the ring-mod, but you've done it.
As always, the heavy guitars kill it for me, I am an electro guy (errm, wait, 8-bit? ). The 30 second intro was promising, but then, for me it failed (what I often feel on RKO. 8-bit to Rock conversion.. Naaah)
Superb :)
Enchanted hard-heavy-soft finaly :-)
Reviews
No reviews available.
Make your vote and be the first to submit a review!