Leonardo The Ninja
Track info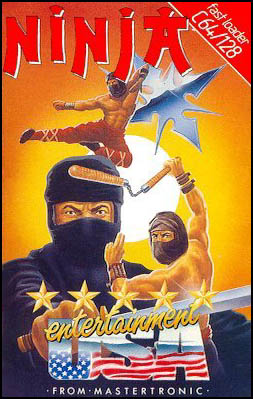 Arranged by:
Member:
Composed by:
Rob Hubbard
Duration:
5:05
Released:
30/12/2011
All-Time charts position:
1042
Score:

82%
Story
This is a remix of the Rob Hubbard piece Ninja which had a lot of playtime from me back in the day.
I've had an unfinished remix of this on my hard drive since around 97-98 as a Fasttracker .XM -file. After I had
played around with the Inception movie soundtrack by Hans Zimmer in a tracker, I thought of adding the Ninja theme
on top of it. Then I composed new chords and found myself in the finale of the remix.
This is the second iteration of the tune and as the tracker file includes the other version aswell (they share many patterns),
this remix has the most tracker patterns I've ever had (around the 140 mark), and the biggest number of different instruments.
I hope I've kept the piece packed together enough, so that you can enjoy listening to it as the year 2012 begins
Shouts

LMan shouts:
Strip the beat and this would score a red one. The first minute is so lovely.

LaLa shouts:
When I've read it's partly modeled after Inception, I thought, 'Aha! That's why it sounds so deranged! ' =) Great arrangement, I only wish the drums were more fitting.

Omegared shouts:
Another great tune from ferrara
Reviews
No reviews available.
Make your vote and be the first to submit a review!