FZN - Last Ninja 2 (Space Ninja Superstar mix)
Track info
Arranged by:
Member:
Original SID:
Original composed by:
Also check out:
Duration:
3:30
Released:
14/01/2012
All-Time charts position:
1005
Score:

82%
Story
My first remix uploaded to RKO.
I thank You for Your vote:)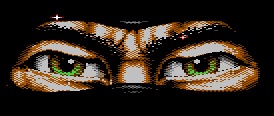 Shouts
Very nice 80s synth style remix. Also has Amiga flair.
A well put-together mix.
Gotta love well done synth remixes. Sounds fit very well together.
Exactly what LMan said.
Very well done 80's beat and amiga sounds however could use more ninja feel in the track.
Very neat, like it!
Didn't feel very Ninja-ery to me but I love it all the same.
Certainly a different take on these well known tunes. Works beautifully!
Frankly, if I didn't see this tune on RKO I would've never guessed it covers LN2... Great electro feel! Are those Amiga synth strings I hear in the background? Nice touch!
Nice work. Them boys above have already told everyting what I would tell anyway. Welcome to the board!
Very good
I can hear Ninja in this - its also a great synthy track on its own. One of my current favs actually!
To me this one sounds like it's desperately trying to achieve an 80s feel. I can't put my finger on it, but something's wrong about it. It doesn't feel 100% 80s somehow. Good track anyway!
Very nice
Very good Last Ninja Remix!
Reviews
No reviews available.
Make your vote and be the first to submit a review!