FZN - Spy vs Spy
Track info
Arranged by:
Member:
Original SID:
Original composed by:
Also check out:
Duration:
3:55
Released:
03/03/2015
All-Time charts position:
376
Score:

89%
Story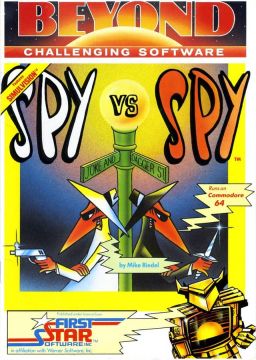 Shouts
Very creative.
Disco funk is back!
Excellent!
Guitars are mixed a little too much in-yer-face (even for me) but apart from that it's a really nice solid remix, great style. Skilled sample work all over the track.
Nice style, I really dig the funky guitars.
Starts out in the direction of groovy 70s disco, but then it diverges from it. A bit more thought in the arrangement would've helped here, but it's a solid production as-is.
Love it. Bit busy at times but by far my favourite Spy Vs. Spy remix.
Wow, nice. Made me turn up the volume. Very nice texture! I'm all for more funk and maybe even some disco on RKO.
Can't stop playing this one!
Funky, but it somehow loses something of the original with this style.
Funkeeee, loving it. Awesome cover man.
What a change - fresh and interesting
Amazingly well executed, dynamic sounding and very fun!_21.3.2015
Absolutely original take on this very well known theme. Fantastic!
Excellent groove music
Guitars and groove is fine, but the mix is not mathcing at all..
Highly original take on the Spy theme - fabulous execution too.
I second mfe... Great remix, maybe a bit too low volume on the original theme... And the atmosphere changed completely, from kind of sad to funky, which is new, but not bad in general!
Yes!!!!
Reviews
No reviews available.
Make your vote and be the first to submit a review!