Gerd Bahl - Maniacs of Noise Megamix
Track info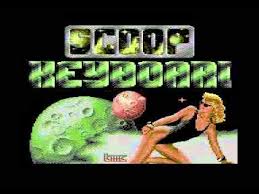 Arranged by:
Member:
Original composed by:
Jeroen Tel
Duration:
5:45
Released:
09/01/2001
All-Time charts position:
3895
Score:
51%
Story
I am a child of the 80s. Pretty much every song composed by Maniacs of Noise appeals to me. If I had the time I would like to remix them all.
Unfortunately only with Fasttracker.
Here are the songs:
1. That's the way it is - intro part
2. That's the way it is - main part
3. Supremacy
4. Myth
5. Rubicon
6. Stormlord
7. Cybernoid I
Shouts
steefonline shouts:
Solid remix of some well known and some more unfamiliar Maniacs of Noice Sids. Little bit eighties feel to it. Nice.

omoroca shouts:
Wrong chords at 4:20! Ouch!
Reviews
No reviews available.
Make your vote and be the first to submit a review!