Ic3m4n - Flimbos Dance (Flimbos Quest)
Track info
Arranged by:
Member:
Original SID:
Original composed by:
Reyn Ouwehand & J. Bjerregaard
Duration:
3:52
Released:
16/05/2008
All-Time charts position:
3689
Score:

56%
Story

Hello!

I still like that soundtrack a lot. So i had to re-new this subtune also.
Hope i´ve catched the original mood/vibe.

Hope you enjoy it! - also if there are some false notes (or chords) -.-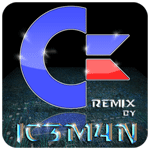 Shouts
A fairly straight cover, good synthy sounds. However, I'm not too wild about the drums and the arpeggio isn't spot on at a certain place. Still a positive sound going.:)
I really hate to give grey ones. Nothing wrong with the arrangement but the mixing, errrr, expandable. Do I recognize some wrong notes? Sorry, iceman...
Nice one! Interesting choice of instruments / drums.
There must be some wrong notes here... And a very interesting choice of instruments yes.
Kick my nuts, but I still prefer to listen to the SID - it just sounds better.
Very unique and cool instrument selection, but the arrangement leaves a lot to be desired. Some wrong notes also ruin it. Good effort at trying to be unique, needds better arrangement and mixing.
Interesting start but there are quite some wrong notes there. I liked the drums with the other instruments. I believe it has potential, but needs more thought
Sounds funny. In a rather bad way. Nothing wrong with the mood, but some things just sound out-of-place and the mixing is, well, interesting? And fade-outs are not my favorite way to end a tune most of the times.
Interesting sound, but there's just too many mistakes in the notes.
Sounds like arcade style of tune.
Reviews
No reviews available.
Make your vote and be the first to submit a review!