Ic3m4n - Great Gurianos
Track info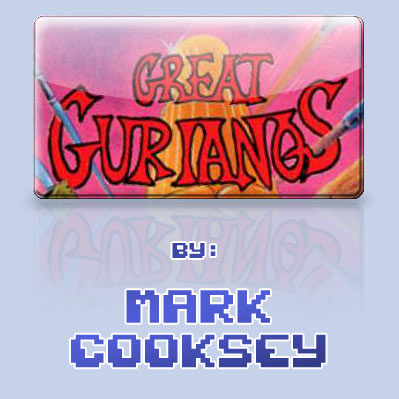 Arranged by:
Member:
Original SID:
Original composed by:
Also check out:
Duration:
3:25
Released:
24/08/2008
All-Time charts position:
2280
Score:

72%
Story

That's my vision of this nice original tune...a track i always wanted to remix, but never felt like getting it right. Then, this evening some days ago, the remix easily wrote itself...in less than 6 hours this track was finished (incl. collecting the right notes from 3 wave-files, arranging and final mixing). Because i really respect the works by Mark Cooksey, i didn't dare to change (or add) a lot...so it's very close to the original.

Enjoy it !

Thanks for commenting !
(Makke: Will keep that in mind during the next remix! Thx for pointing it out.)
(Boz: Thank you for those kind words! Will try to be more Icey next time, promise😉)



Shouts
Ic3m4n's getting there. The sound on this one is good, but it's a bit samey. Not much happens. More variation in the sounds please.
One of Mark Cooksey's better originals given the Ic3m4n treatment. He's getting a lot of practice in, being the most prolific remixer at the moment, and it's starting to show. Would have been nice to have some "remixer's solo" in there too!
Well produced, nice sound. But the lead doesnt really fit imo...
Sound A++++ Keeps the flavour of the 64 without going off track
Comparing it to what Chronberg released it is medium rare, nice idea of leaving some more original old sounds but it doesn;t impressed me
The lead sound is flat and monolithic without 'punctuation', but the rest is pretty good.
Very good tune!
Reviews
No reviews available.
Make your vote and be the first to submit a review!