Ic3m4n - Suprallay (2009)
Track info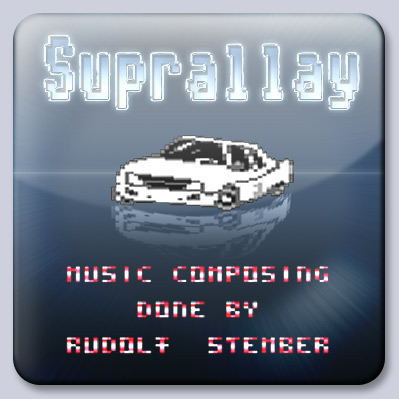 Arranged by:
Member:
Original SID:
Original composed by:
Rudolf Stember
Duration:
3:52
Released:
05/04/2009
All-Time charts position:
2753
Score:

66%
Story
That music was in my mind very often...maybe because it's playing as title & ingame music
I added some melodies and for the lead i got inspired by a well-known musician...i also included his notes in the middle of the song :P

PS: This is the last remix for quite a while now...(yeah, you can celebrate)...but maybe i'll be back someday :P

@ Amok: Thanks, mate.

@ dr_duke: Thanks, Sven ;) If i got the time, i will surely re-remix it, but atm there is not much time left.

Shouts
I never was a great fan of Rudolf Stember and probably I never will be... Nothing to complain on the technical side. You know what youre doing. Huge potential. Keep em coming...:)
Wow Dennis! I can hear something very good in this tune! If you take your time and use some better "instruments" this can really be a great hit! Believe me! But take your time! :) Just my 2 coins...
I agree with dr-duke. Change some of them NOT ALL! Still a very good tune
An enjoyable and nice synth track!
Yes, good one. Do not give up, mate, looking forward to that next remix. Cheers!
The original tune is really good and having you remix this is great. But what is this?!? Where are the big beats, the broad chords and the cool vocale. By your standards this is second hand work. Shame on you... You can do much better, we all know...
Cool listening but a bit too flat
Reviews
No reviews available.
Make your vote and be the first to submit a review!