LMan - Clystron (Subtune 1: Loader)
Track info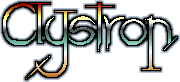 Arranged by:
Member:
Original SID:
Original composed by:
Also check out:
Duration:
2:17
Released:
04/10/2001
All-Time charts position:
643
Score:

86%
Story
THE GAME
Clystron,
though very little known, was a game that impressed me by it's incredible graphics (I've never seen such
multicolored hi-res
gfx on a c64 before) and of course the smashing musics. It has been developed by the XAmple Architectures.
SUBTUNE 1: LOADER
When loading the game, the first thing that occurs are some
rich chords that sound like they are being played on a slap guitar with a delay machine. While the title screens are faded in, the melody builds up to an action packed technoish tune!
On this tune, I tried to cover 100% regarding ambience, beat, melody and "feel". I didn't extend the 2:17 tune, for it was only meant to prepare the listener for the other subtunes of the GoA project...
THE GOA PROJECT
GoA stands for the
G
athering
o
f
A
rrangers.
Members of GoA:
Oj Oscillation
DHS of The Soundwavers
LMan


We have covered 4 subtunes of the game, each with an individual style, plus one megamix containing excerpts of the 4. Look out for them (enter "clystron" into the search field at the charts page)
Thomas Detert, composer of the excellent Clystron music, and regular visitor at our messageboards (Cheeeers Thomas has commented the GoA Clystron project:
"They have done a brilliant job. I am impressed how Clystron sounds in the 21st Century. It is a 10 out of 10 piece of work!"
IMPRESSIVE GRAPHICS
The picture below is a direct screenshot from the loading screen - Speak of stunning graphics...! I never figured out how they managed to tweak the VIC to display a picture that seems to be in multicolor and hires mode at the same time.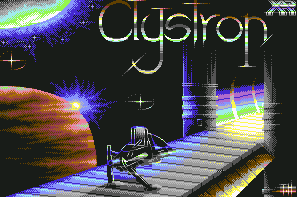 Shouts

omoroca shouts:
Good flow this has! Added to my collection.
Reviews
No reviews available.
Make your vote and be the first to submit a review!