Track info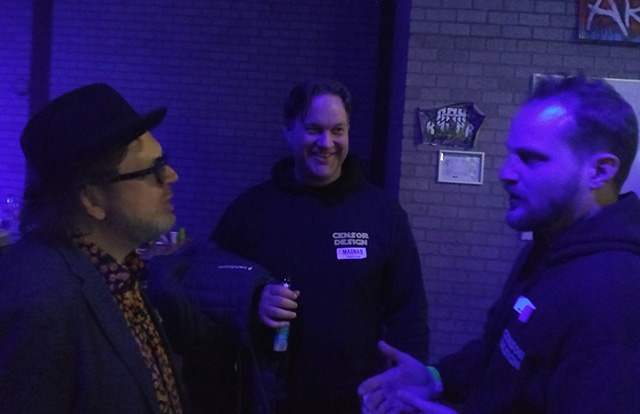 Arranged by:
Member:
Original SID:
Original composed by:
Also check out:
Duration:
4:51
Released:
27/03/2020
All-Time charts position:
65
Score:

94%
Story
A remake of Reyn Ouwehand's majestically beautiful composition, which won him the music competition at the X'98 party.
The photo shows Reyn, Magnar and me in discussion, 20 years later at X'2018.
Enjoy 😊
PS: I'd like to credit the photographer, but I forgot who it was... so hands up if it was you!
Shouts
Wow, Markus, what did you do here? New style... And a *real* masterpiece!
Nothing special too repetitive
Very cool chill-out jazzy remix, lovely sounds, and a delicate arrangement. The sublime guitar is my favorite in it. Still waiting for your annual Vortex remix, though (wink-wink).
Oh dude, you're killin' it, the guitar really hits hard.. Balance could be better, so I reckon this would sound even better live.
Super stuff Markus, instant fav! Very Paul Hardcastle Jazzmasters like!
Excellent mix of Reyn's original SID. Very good job, LMan:)
Interesting. I've heard music like this from Reyn himself. It's like Reyn Covering himself. I have to wonder if the inspiration for this came through listening to Reyn's modern work and attempting to cover the sid in that style.
Hypnotic SID got some fine touch here. Some static instruments here and there but all in all an wesome work mate. I enjoyed it quite much.
This is a very smooth track with some very sexy sounds in it. Good job on the guitar-work. Not really sure which track Roby6699 is listening to...
Flawless mix with a great sense of space and flow, a beautiful track.
Extremely well done, and such great attention to detail. Sounds like butter :D
Reviews
No reviews available.
Make your vote and be the first to submit a review!