Martin Dodd - Jetboys (Flightpath mix)
Track info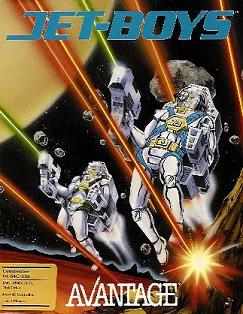 Arranged by:
Member:
Original SID:
Original composed by:
Also check out:
Duration:
3:40
Released:
14/12/2005
All-Time charts position:
3541
Score:

59%
Story
Shouts
A nice effort, this one. Well mixed with subtle use of instrumentation.
Not bad bad and some of it quite catchy, not enough less to be minimalistic but not enough oomph for it to be something other
Good effort, but it doesn't feel right with that lead.. Calm and soothing.
Ok, the frequency spectrum is quite limited.
Hmm... Mostly what dan already said...! :-) Nice effort... Could have been better with more 'style' and something 'special' somehow...
Mellow.
Some nice parts in it. Could have reached higher with the right instruments.
Nice astronaut feeling! I can hear that a lot of passion went into this one. Good work!
Reviews
No reviews available.
Make your vote and be the first to submit a review!