Martin Dodd - Super Robin Hood (Forte Remix)
Track info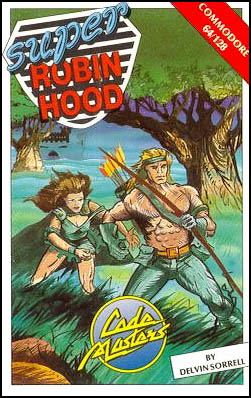 Arranged by:
Member:
Original SID:
Original composed by:
Also check out:
Duration:
3:25
Released:
16/03/2009
All-Time charts position:
2372
Score:

70%
Story
The first time I heard Super Robin Hood on my c64 I always envisioned it should sound like Vangelis, with Gongs, Harps, a Male Voice Choir, Fighting FX and Big Drum hits.  I'm pleased that I have implimented them all for this remix and it has become one of my favourites.  Hope you enjoy listening to it too.
Shouts
To be honnest I don't like the sid, arrangement sounds fine to me, perhaps wrong sid for this type of remix.
Sounds like a military tattoo drum line - the over all sound is too pitched - not saying its bad - but it could be a lot better
I kind of dig it :) Nice powerful and calm at the same time. I like those warrior shouts, hehe.
I think the original SID suits the game. The end result here is a bit of everything that newer finds the catchy lead. Like in the POTC, Star Wars, Indy, LOTR theme. It never settles. Sorry, but a good arrangement and as always a fine craftsman work (imho)
Not bad but a bit to much soundtracklike - if you know what I am saying.
Reviews
No reviews available.
Make your vote and be the first to submit a review!