Track info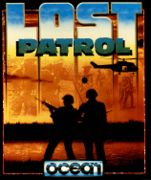 Arranged by:
Member:
Original composed by:
Released:
08/03/2009
All-Time charts position:
412
Score:

78%
Story
Although I don't remember too much of the actual game (other than being terrible at it),
the beauty and simplicity of the music always stuck with me. For such a simple track though,
I felt that it was a pretty difficult piece to remix without losing the spirit of the original.

Some inspiration came from listening to a couple of other music tracks:-

Leaving Wallbrook/On The Road from the movie Rain Man
A Travel Diary from the PS1 game Soul Calibur - this may explain the plucked/strumming
sound that most of you are not keen on.....I don't mind it too much though

I'm fairly pleased with the final result and hopefully my approach to it has captured the
emotion of the original yet added something a little bit fresh and interesting too.

I may come back to this piece again in the future and record some actual guitars (just need
to clean the dust off my guitar and practice it a lot more first) and maybe change a few sounds.....

Shouts
Mister Ghostie has done a beautiful piece here - but wh the very annoying sample in the refrain? That brings everything down...
I have to agree with Dr. Future but I think its still very good.
It's good, but as mentioned some parts just don't fit together...
Very good.
Oh the potential... The intro swept me off my feet. You went a bit TOO calm with it though, I think. But excellent take on it(!! ). I like the calm, relaxing take on it, only could have had a bit more punch. I don't think the mandolin fit in.
Good!
Fine for me too and relaxing :D (I like this tune). Seems to be more 'asian inspired' than the original :D
Wonderfull version. Thx.:-)
Perfection in my opinion.
Reviews
No reviews available.
Make your vote and be the first to submit a review!