Mitch van Hayden - Space Harrier - Subtune IV (Dub Bach Trance Mix)
Track info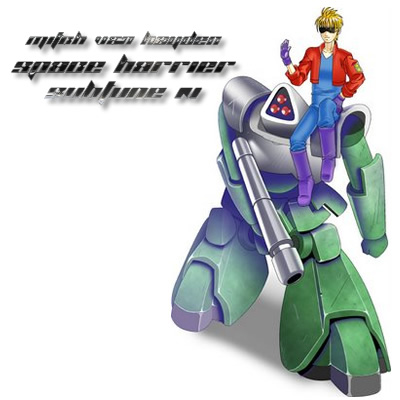 Arranged by:
Member:
Original SID:
Original composed by:
Also check out:
Duration:
4:32
Released:
26/06/2012
All-Time charts position:
469
Score:

88%
Story
I am excited about the popularity that this remix takes here. Thank you to everyone who voted for this remix and of course, many thanks to the DJs plaiyng this mix in their shows. ;)
I did two versions of this remix. First, the SID version, which is available at RKO. Then a version without the SID sounds which I call Blue Violins.
Mitch van Hayden - Blue Violins (Space Harrier - Subtune IV) @ YouTube

Shouts
Nice mixture of some classical bits and dance-music.
Excellent production!
Crispy mix, thumping base, thoughtful production. Bach would be proud of it.
Pretty cool
Technically brilliant version of this wonderful SID. But not my cup of tea!
The style is not for me but what could I say for such a quality work? Hats off!
A line that was always just begging to be turned into a trance tune, and it has a wee little dubsteppy section in the middle to keep it "modern" nicely produced too
Woooow. Nice punch!
Dat punch! Crispy clear track. Very nice!
Very nostalgic impression!
This is just superb! Space Harrier + Bach can't fail :)
Too much techno, to less melody.
Reviews
No reviews available.
Make your vote and be the first to submit a review!