Monty - Red-Golden-Green Beret
Track info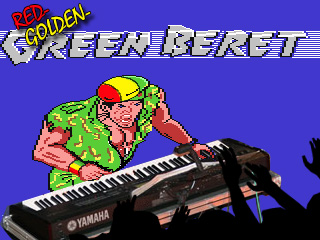 Arranged by:
Member:
Original SID:
Original composed by:
Martin Galway
Duration:
2:18
Released:
07/04/2014
All-Time charts position:
1369
Score:

79%
Story

Shouts
Delightfully different.
Cute.
Good concept but a little empty in places and I miss some of the original melody line. Nice idea otherwise.
Nice Jamaican flair to the remix, but I don't think it goes far enough with that theme. The instrumentation sounds a little weak, too.
Nice little tune this, grows on you after a few listens.
Nice twist, if it gets deeper in the red, gold and green mood its an nice template for other sid's
Great dynamics!
Me like it mon. Get mi sum rum pon di teable.
High quality samples and high dynamic in this tune! (no excessive loudness)
Reviews
No reviews available.
Make your vote and be the first to submit a review!