Hollywood Poker Pro (SID Respray)
Track info
Arranged by:
Composed by:
Chris Hülsbeck
Duration:
3:51
Released:
09/02/2008
All-Time charts position:
2504
Score:

68%
Story
This track is an alternative version of Dr. Future's Original for everyone, don't liking vocals in retro mixes (like CZ-Tunes and me). I took the background from him and mixed some hall enhanced SID-Vocals with some drums to this version. Although it's not sounding much spectacular, it took some hours pitching the SID tunes to the slight varying background tune and add some enhancements to make it sound more dynamic.

Nevertheless I hope you like it a bit, even if this song is one of the very few one-track-tunes I made. Due to missing hard- and software I'm limited to Traktor DJ Studio 3 and Cool Edit 2.1 which I'm using for my megamixes (I think Part 4 will be released at the end of 2008). If I'm having enough time to occupy with a really good tracker or production software on PN, there will follow possibly more...I don't know yet. And maybe I get another chance producing in a real studio like some years before.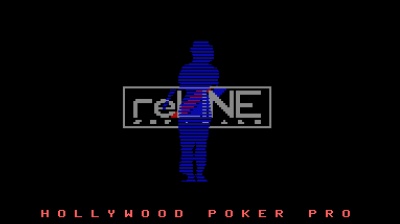 Vote distribution





Shouts
This is quite good as a straight forward reworking of the original SID as it says in the title - nothing really special though.
Good qwork and we all asked dr future for a non vocal version - the clothers thing screwed a great tune - this is nice
Well done!
Nice italo-disco sound. Very well produced.
Nice!
Has a good 80s-style Euro-Pop-Sound, like Michael Cretu did it (who prduced "Sandra"). The rather 90's techno-organ at 1:17 doesn't fit at all.
I like this a lot. Not surprisingly, since the original is by Hülsbeck :]
I like the 80's touch of this one.
I like the groove, some the SID leads sound out of place, though. I would drop the arpeggios in favor of chords. Nice disco feel, though!
Quite nice...
Like the feel of this with the SID tune arpeggios, it's clear and inoffensive and works.
Thanks to both you and Dr. Future!
Wasn't a big fan of Dr. Future's vocals, but his track is better than this.
Exchange that lead synth with a lead guitar, and you would have had me.
I like it! Good jumpy beat/bass and overall solid production. Maybe a little boring in some parts, but the lead makes it all worth while. (now I got to hear Dr. Future's as well)
Good one!
Cool Stuff! Very enjoyable
Very good
Dance mix, simple, nothing to impress
Very good!
Sounds just like Dr. Future's original just without lyrics. I
Between average and good, but a remix of such a great original tune can never be average. I think you did a pretty OK job. It's just that I imagine it can be done even better.
No Thanks DJ Parala...
Very nice production.
Reviews
No reviews available.
Make your vote and be the first to submit a review!