Track info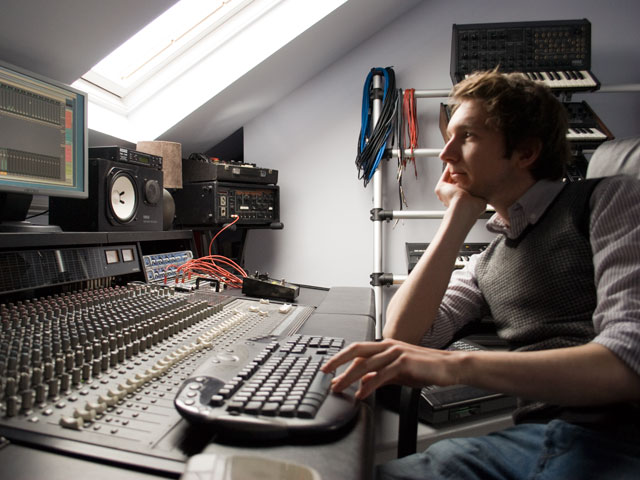 Arranged by:
Member:
Original SID:
Original composed by:
Also check out:
Duration:
3:49
Released:
10/06/2010
All-Time charts position:
697
Score:

85%
Story
This is a track I long intended to release as a small homage to Rob Hubbard. His tracks from the SID chip really influenced me to compose professionally later in life, and this is the result. The track itself is made up of vintage synthesizers, vibraphones, live drums and all sorts of guitars/bass lines. The style is 80's, but has some modern touches to it which will hopefully mean everyone will enjoy it.
I must warn in advance that this is a highly adapted version of Hubbards original, and I would be honest to say that the main C64 lead line is not present in this mix. I shifted the original notation to suit what I was after, so pretty much the only thing I used was 4 bars of notation. I have been in touch with Rob Hubbards publisher to seek permission for this to be distributed and have the all clear - my aim is to get this on BBC radio.
You might be interested to know that the voice in there is my own... its been pitched up to sound 'female', and my intention is to get a professional female singer to replace my own voice. I usually do this because I can convey what I want from my own mind, and then direct other people to recreate that style.
Anyway, I really hope you enjoy the track, and would welcome any feedback (good, or bad).
For more details on the track itself, check out:
http://www.obscuresounds.com/articles/obscuresounds-deltawave
I must admit it is a track that needs to be played a couple of times to get it. A slow grower
I'm going to paste the lyrics here for reference:
here we are again
balancing on a thread
lost in time
shadows upon our smile
left to my thoughts
until time forgets
Do androids dream
of electric sheep?
lost, empty, people
sweet lives with a sense of shame
no fears
no ambition
no desires
living on false hopes and delta waves
hovering with ghostly apparitions
in an urban jungle
take a ride with other people
was this how I wanted it to be?
so here we go again
feeling each others pain
saving our thoughts
hiding behind a smile
blank stares
until time forgets
erasing all memory
of a forgotten past
lost, empty, people
sweet lives with a sense of shame
no fears
no ambition
no desires
living on false hopes and delta waves
walking amongst surreal faces
in a cardboard city
following emotionless hearts
this was not how I wanted it to be
Vote distribution





Shouts
If you're like me, you'll play it and not like it. But then, you need to play it "one more time" and suddenly you realise it's a great, quirky tune with a big sound to it. This is weirdly great!
Actually, I enjoyed it from the first. Quirky and the 'female' voice works well to me.
A little weird tune. Sounds very good. Nice drums. The original tune is very obscured, though.
Its excellent, lots of variety and a strange dark vibe, and you may wanna ask Philip Glass about clearance as well ;) theres not much Delta here but its been remixed beyond saturation for me anyway.
It was about time someone did a new and refreshing Delta remix! Grats, this one is great.
Very professional! Thoughtful lyrics, organic, modern instrumentation, great arrangement, perfectly balanced mix.
Now THAT is something quite different. As for Delta, it is similar to an electric blender taken apart and re-assembled to function and look like a motobike. The voice production is pretty awesome, it sounds like some lillte sis of GLaDOS :)
I got it when listening it the third time. If I had to sort it in, I would say a mix between Wolfsheim and Depeche Mode...
Excellent track, great sound. I'm glad to hear again something new, something different among the average remixes.
WOAH! Obscure... Indeed. This sounds like you`ve spended weeks n`weeks of hard work. Very well done. (ME NEEDS A DICTIONARY FOR THE LYRICS!;))
Very good one!
Fresh approach to this over-remixed SID. But I personally don't like the vocals so much.
Psychedelic :) like it
A WONDERFUL re-arrangement of the original tune. A must-listen. Love it!!!
Reviews
No reviews available.
Make your vote and be the first to submit a review!