omoroca - Cybernoid II
Track info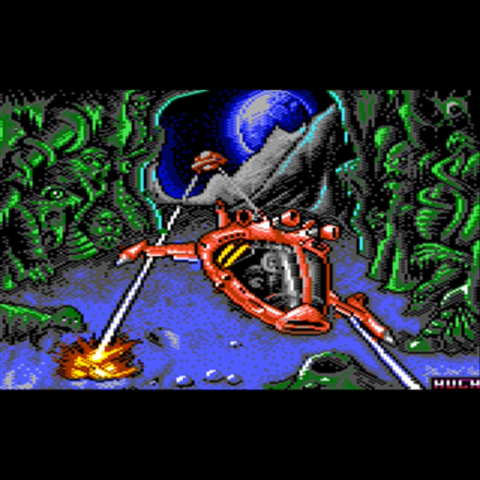 Arranged by:
Member:
Original SID:
Original composed by:
Also check out:
Duration:
5:49
Released:
14/03/2020
All-Time charts position:
3916
Score:

53%
Story
As always, I used Renoise to program the drums. Everything else is played (on my Yamaha SY 77), not programmed, and recorded using good ol' analog audio cable. Uh, Ok, the spacecrash sound at 3:04 is from my old Casio CT-660.
I had the idea for re-making this tune when I tried out some new downloaded SY 77 sounds and found the wonderfully C64'ish lead voice you can hear at 1:02. As soon as I heard the first few tones, I thought I've got to do Cybernoid II with this instrument. FM synthesis forever!
Enjoy! 😊
Vote distribution





Shouts
Has a bit of a retro feel to it due to its heavy use of FM sounds. The arrangement sticks to the original, maybe too faithfully - some variation would've been welcome.
Haven't heard any cyb2 tune in a while, and yours have some little things here and there that hit my spot. D
Very faithful to the original. We need to hear more of yourself otherwise it's a forgotten remix.
VERY VERY POOR
Really good effort mate, but I do believe that this could do with hearing a bit more of your own flourish to it..
Reviews
No reviews available.
Make your vote and be the first to submit a review!