Peter Clarke - Bubble Bobble Philharmonika
Track info
Arranged by:
Member:
Original SID:
Original composed by:
Also check out:
Duration:
6:39
Released:
08/09/2014
All-Time charts position:
488
Score:

88%
Story
So... After a couple of years and a number of emails saying, suggesting & cajoling me to revisit Bubble Bobble, here you go!!
I realised after uploading it, I'd been listening to the final version with a fair bit of EQ added on media player.. too late now!! Doh! If you want to replicate what I was hearing, there's a screenshot below... Download it and play it in Media player.
On to the tune:
I started this intending to only do the level tune, (subtune 1)... Anyway...
Tough to balance this one... 22 channels in total. 4x strings, 4x Brass, 4x Woodwind, Timps, Bass Drum, Cymbals, Chimes, Tingles, Piano, Gong + 3 spot FX sounds. Roughly 5 weeks to arrange, (evenings & weekends). My main goal was to get away from the '3 chord trick' of the main level theme, (subtune 1). This, in turn produced a lot of ideas for the Main Title tune, (subtune 8) and so, I ended up covering most of the subtunes. I worked hard to get some movement into the overall piece and also to make more use of the dynamics of the orchestra, (something that gets commented on a fair bit in general and true of my earlier stuff). One thing I was certain about was that the horns in subtune 1 were going to absolutely 'crack' playing the rhythm, (don't know about anyone else but I love it when the horns 'go walkabout', playing descending notes into tension and ascending again to release. Lot's of diminished and augmented chords that were never in the original to glue it all together.
Overall, I left the arrangement loose in places to make the piece sound bigger and to let some of the counterpoints come through and added nothing in terms of FX or compression, (or EQ as stated above, whoops! must try harder)
Feel free to judge it however you will. State the obvious about the mix, if you want to. All comments are welcome, as always.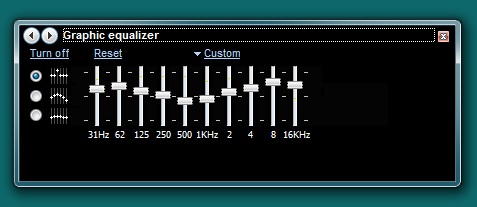 Shouts
The weak mixing and samples let this down a bit. Otherwise, a nifty take on the theme. Good stuff.
Finally, a musician :) Red for the effort!
Agree with above, glad to hear something good as of late on RKO its not good lol! Thanks peter!
The songs link beautifully pulling the whole thing along into film score territory. ( and finally Tune8 gets some loving ).. Oustanding work Peter, outstanding.
Just because of the cheek!
Quite good mastering. One of my childhood favorites. Just not my fav style.
Loved this game and love this remix. Really tasty arrangement!
Damn... Now that is Orchestration! Good Stuff
Top orchestration, but good sound quality. Something for real orchestra.
Thoroughly enjoyed this! Good fun!
Like it, very creative
A Complete interpretation of the Bubble Bobble themes - thx Peter. Now to get it scored and hand it over to the C64 Orchestra!
Really different to the original but I like it!
Reviews
No reviews available.
Make your vote and be the first to submit a review!