Scyphe - Master of Magic (multi-platform-remix)
Track info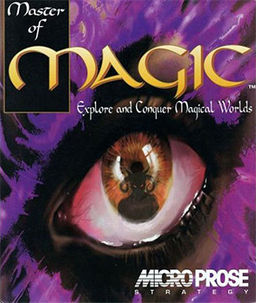 Arranged by:
Member:
Original SID:
Original composed by:
Rob Hubbard
Duration:
3:36
Released:
05/07/2013
All-Time charts position:
2716
Score:

67%
Story
A while ago I got the stuff I needed for my 1.5 year old A1200 (PCMCIA Compact Flash drive) to transfer all my remaning disks with my modules, source codes, graphics etc.
When I had all the modules transferred to the PC I wondered if I could do anything to make them sound better. Then I found OpenMPT, a multi-format tracker/tool etc. (which also happens to filter the samples to get rid of that awful lo-fi Amiga-sample buzz) that had the capability of exporting each instrument to it's own track. My first import, a few improvements in the module using the built-in pattern-editor and then multi-export the module into 12 separate stereo wave-files which I then imported into Audacity where I tweaked each instrument, EQ'd, added some reverb to some instruments, normalized etc. and figured that it might be worth to upload to Remix64. It's truly a multiplatform song. Made on A500, rescued via A1200 and then mixed and mastered on a PC without actually changing a single instrument, I've just widened the sound up, add some damp cave air reverb (listen to the organs in the the beginning for instance), kept 30-50% of the panning on certain instrument tracks, centered others etc.  to not stray too far from the original module.
It's faithful to the original rhythm, uses two or three different tempos used to get it right, melodies as close as it gets, added two patterns of my own towards the end to create a kind of break that when going back to the main thing would make a contrast to the MoM-song.
No modern instruments used in this remix-cover. I hope you enjoy it, this was always one of my fave Hubbard-songs. I do remember I spent a lot of time working on this since the rhythm and harmonies were so unusual. All in glorious Amiga 4 channels.
EDIT: Here's a link to my Amiga module of Master of Magic (saved in ProTracker format in OpenMPT since it contains the few corrections I did) in all it's glorious classic Amiganess. Make sure you play it on either a real Amiga or in WinUAE to get that truly authentic sound.
Master of Magic v2 Protracker Module
/Scyphe signing off.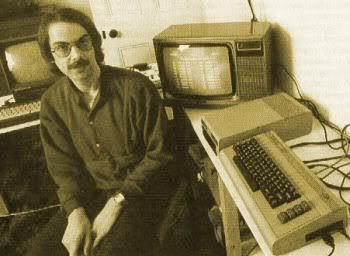 Shouts
LaLa shouts:
A nice blast from the past! The instrumentation, of course, didn't really stand the test of time, but for what it is, it's a good remix. Really nice variations towards the end, I like it!

NecroPolo shouts:
Nice work. Thanks for sharing the way of the making! It's been an interesting read.
Reviews
No reviews available.
Make your vote and be the first to submit a review!