Froehn (Gabber Mix)
Track info
Arranged by:
Member:
Composed by:
Frank Wienberg
Duration:
3:18
Released:
27/07/2004
All-Time charts position:
3468
Score:

59%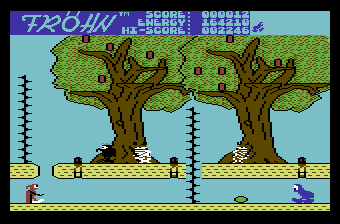 Shouts
Gabber may be nice... But...
Cheesy. Bouncy and fun... Reminds me of the 90's when having fun was a priority... Damn the cynics of the world eh.. We've all got goaty beards to stroke now... This is fun and I love it!
Blessed are the cheesemakers... I tried not to like it, but it's far too catchy
Not bad, not very good
This one is... Brilliant!!!! Hats of people, it just screams FUN!
Gabber??? To me this sounds more like 2 Unlimited meets Loona. Yuck!:-)
This one of my all-time favourites, it's just soooo awesomly fast and stuff..
Yes! Nothing but fun!
Reviews
No reviews available.
Make your vote and be the first to submit a review!