Thomas Detert - Space (JT in Space - trip 2 the club rmx)
Track info
Arranged by:
Member:
Original SID:
Original composed by:
Also check out:
Duration:
3:23
Released:
12/12/2001
All-Time charts position:
1976
Score:

74%
Story
I did this rmx in one shot - a just for fun / I have some time and I am a little bit bored remix 😊
I heard this one in an
I was blasted away by the perfect delay fx on the chord melody. Indeed a very great piece of work,as usual for JT, and a clever arranged tune which stays in your ears (I do love the baseline in it) !
It's a pity that Jeroen Tel's work won't be available on any REMIX CD release.
And now PUMP UP THE V and DANCE!!!
C64 sounds are done with EMAGIC's ES1-VstI-synth (chords & lead) !!!
Next UPLOAD is the Mega-Starforce conversion from 1992!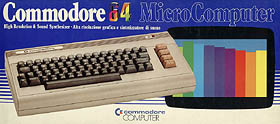 Shouts

chainblade shouts:
Cool remix! Awsome

omoroca shouts:
I know this from the Ash & Dave demo, too! Good someone remixed this! Added to my collection.
LPChip shouts:
Its not a bad tune, but the baseline keeps using the same notes and that throws of my musical ears..:(
Reviews
No reviews available.
Make your vote and be the first to submit a review!