Visa Röster - Thrust (feat. Hanna Kappelin)
Track info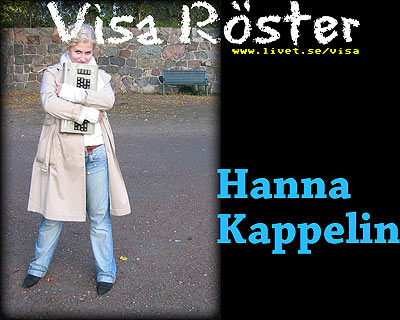 Arranged by:
Member:
Original SID:
Original composed by:
Also check out:
Duration:
4:25
Released:
13/11/2005
All-Time charts position:
188
Score:

92%
Story
Thrust. The game where you pick up a pearl from the bottom of a space maze. Astonishing physics engine, a real "first" for 8-bit gaming. And, lovely garage-band music by Rob Hubbard!
The remix is piano and vocals, smooth, clean and beautiful.
If you like this, there's more to find on the CD "READY. Vocally too" by Visa Röster. 18 Commodore 64 tracks, remixed with the lovely voices of Swedish a cappella group Visa Röster. Read more about it at Visa Röster's homepage at
http://www.livet.se/visa
.
Visa Röster are: Hanna Kappelin, Karin Öjehagen, Elsa Persson, Sofia Åberg, Johannes Lindén and Pex 'Mahoney' Tufvesson.
We hope you'll like this song. We had loads of fun making it. Enjoy! / Visa Röster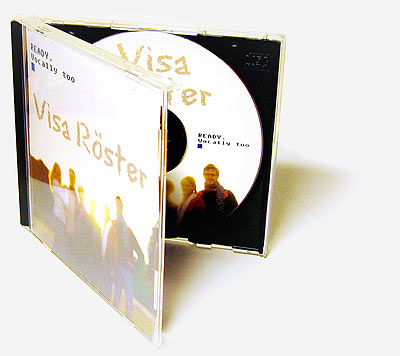 Shouts
Um, did Mahoney upload this?
Absolutely fabulous! As always, when Pex and Visa Röster are involved.;)
I think I just cum! I'll get my coat.. BUY THE ALBUM NOW!
Takes a couple of listens to get used to the change in tempo from the original but this is GOLD!
Rather lovely and luscious, this. And I'm not just talking about Hanna's looks ;)
Great stuff from VR, thx for this!!!
Pretty standard work for these professionals :-)
Pretty good work here.. Nothing unusual though.. Sounds like the previous work..
The guitars are too quiet! ;-) No, seriously brillant, awesome singing. Only reason why it's not red is that the original Thrust spirit is the far opposite of this.
I must say I really LOVE THIS!:)
Excellent vocals as usual, I just wish Pex would have added some dramatic strings and vocal harmonies towards the end. Just nitpicking, that's all.;)
Fantastic! Very big and good Work!
Outstanding. This song wakes up deep emotions.
YOU ARE ABSOLUTELY ILL, guys!!! :-DDD Visa Röster ruuuules!!! Damn it!! Really GREAT stuff!! Keep it up!
The piano sound is not my fav one, but anyway it's fab. Stuff when all the lighters go on and VERY original Rob stuff.
Good stuff as always, besides noise from the mic :-( and poor bitrate (should be encoded with 224-320). I have wished for a more orchestral approch.
A smile always crosses my face when I hear music like this. Who would have thought we'd ever have it so good. Beautiful
Beautifully mellow and harmonious take on the Thrust tune.
Gah! This is sooo brilliant...... As usual with VR-stuff... Hanna... Ahh... Your voice... *YUMMIE*
Amazing, but I wish they took it further and also let her sing the rest of the tune (the solos and so on)
Is there anything those swedish people can't do? Plenty! But this song came straight from heaven!! Thanks God!!!
Very nice piano arrangement, great voice. What's missing for my taste are some lyrics instead of aaah mmmh oooh.:)
This tune ist sooooooooo kewl......
This is what I'm talking about with remakes! Keep the albums coming.
If they do Emanuelle 12 There's a theme tune waiting....
Wonderful idea and vocals! This has just become one of my favourite!
Amazing and very touching. A real Visa Röster!!!
Good but not exceptional
Fantastic remix really put you in emotion
Fantastic chillout tunage
I don't care how Hanna looks, it's a great voice as it is. Any more like this and I will adjust adjust my scores down across the board because I got spoiled.
Nice Nice, not the top best but fine with me
Really nice
Top notch
I love hanna
Classic C64 remix.
This is like being born and dying at the same time. Best tune ever on RKO!
It's alright if you're into piano and voice.. Not my thing but prodqual is high.
One of the biggest remixes here and definitely the best trust mix!
Reviews
No reviews available.
Make your vote and be the first to submit a review!