Wobbler - Mountie Mick's Deathride (Basstrail remix)
Track info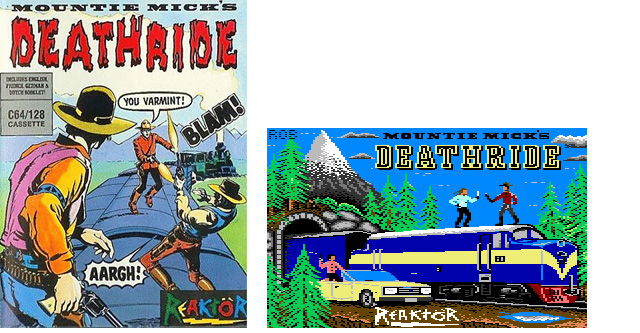 Arranged by:
Member:
Original SID:
Original composed by:
Also check out:
Duration:
3:47
Released:
21/02/2011
All-Time charts position:
2562
Score:

69%
Story
After four years of silence (last production from me was back in march 2007) I decided to make a little remix. The choice of tune was the very first game I got i my possesion – Mountie Mick's Deathride. It came bundled with the C64 I got for Christmas in... was it 1987? Since noone seem to have remixed this tune earlier, it seemed like a nice thing to do.
The voice samples are taken from the movie
Renfrew of the Royal Mounted
(1937), which also can be watched from
here
(should you wish to watch a flick with singing constaples)
Hope you enjoy my little creation.
Shouts
A nice track.
It`s okay
It is simple - but not bad.
Quite simple and straightforward, but it has a really funky groove
It has good depth too it and some good bubbling synthsounds, enjoyable tune
Nice'n groovy style here... With some smaller downsides inbetween... But okay all in all so far!
Vocal samples do the trick for me
Enjoyable!
Reviews
No reviews available.
Make your vote and be the first to submit a review!