General Pain In The Forum's Ass

Posts: 3551
Joined:

02/12/2002 - 0:12

Location: Where the sun never shines, hope is a cuss and love never existed.
Contact:
Very nice to have you onboard, Mr. Beben!

There is only my mother left to die and then I'm free to go (cat is dead per 9th August 2019).
---
Fantastic to see you here Mr Beben, been a fan of the Tetris tune and your other work for years!
--Anyone want to remix my SIDs?--
merman1974 on Twitter, Steam and Xbox Live
---
Heh, Now this is certainly a turn up for the books. I spend ages looking for him and he comes to me

Welcome Wally, Another fan of your work. And with the poster above Foundations waste was a tune i remember so very well and with great fondness.
I was looking for you years back when doing the interview sections for R64 but failed and then tried again when doing the Revival ST CD which features a neat remix of Foundations waste by Sonic Wanderer and failed again.
Thanks for taking the time to come here, I'm sure we all appreciate it.
---
Forum Celebrity

Posts: 469
Joined:

27/06/2003 - 21:55

Location: Copenhagen, Denmark
Contact:
Hammerfist is one of my favourites!

---
Forum Admin

Posts: 5299
Joined:

22/11/2002 - 12:21

Location: Dubai. No, not really.
Contact:
Lagerfeldt wrote:Hammerfist is one of my favourites!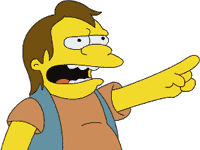 Ha-ha!
You like Hammerfist!
Won't somebody PLEASE think of the children?
---
I Adore My 64

Posts: 3597
Joined:

08/12/2002 - 3:50

Location: Canada
Contact:
This is great... I'm glad Mr. Beben has found us and actually registered... I hope he hangs around and shares more story's.
d[-.-]b (+[___]x)d(>_<)b 52656d697836342e636f6d2073696d706c7920726f636b732120
---
Forum Regular

Posts: 52
Joined:

28/04/2003 - 19:48

Location: Germany
Contact:
Wally Beben, wow!
i've summer olympiad sub1 on my mobile phone as a ringtone for c64 related buddies.

---
Wally ! , you're my personal hero, I hear your music every day, tetris is my favorite song in the Commdodore 64 ....

BEST regards!!
From Argentina
- Thierry -
---
Great job Mr. Baben . For me Tetris game music for c64 is the best melody of all times. I listened it my c128(same as c64 but with 5.25 Disk) when I played tetris. I could never forget it along my whole life.

Thanks for it.
I've humbly tried to make a remix of this great sound . I would be honored if you listen and make a comment. I also appreciate others who are dedicated to making remixes of great c64 music. All comments welcome.
I've uploaded it to my sound cloud account. The link is
https://soundcloud.com/neklopsis/cycle_of_life
.
---
Commodore Fan

Posts: 21
Joined:

25/12/2013 - 21:05

I am not worthy!.Wally:Personal HUGE thank you for your work on the C64.Seriousily, it just blew me away.
Far more recently, i was engaged in what could looselybe described as a cough..'debate' on another forum about POKEY VS SID and i (and others) were trying to get across that whilst the A8 was capable of great game music (Hubbards JSW for example), the C64 did EPIC!.
Pokey crowd said define epic...guess which tracks got a mention? ohhh yes, Tetris and Darkside.
---