17/02/2019
Read all about it here.
06/02/2019
You, the people, have spoken. The results are in, and will be presented in a live radio show:
Tune in to SLAY Radio on Sunday, 17th February 2019, 18:00 CET
The show will be hosted by Ziona, Slaygon and Boz, and probably surprise guests. From the SLAY Radio team: The time has come to celebrate and acknowledge the remixers' work in the C64 and Amiga community by presenting the yearly ROTY Awards, as voted by the users at www.remix64.com. This year it's SLAY Radio's turn to give out the awards and give you a run-down of what happened in 2018.
As it is tradition, SLAY Radio and SceneSat Radio band together for this special occasion to broadcast the show on both channels.
18/01/2019
The voting deadline for the Remixer of the Year Awards 2018 is approaching, so by all means go and vote for your favourite tunes and artists of 2018!
Check this out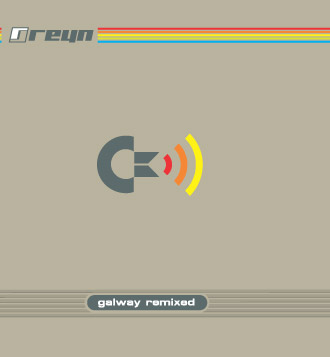 Galway Remixed
by Reyn Ouwehand
The ideal partner to Project Galway to celebrate the genius of Mr Galway himself, this CD is a slice of accomplished, hard-edged synth with a contemporary edge not blunted since its release. Highlights include a great dancey "Wizball" reminiscent of Wizball 2000 but with its own flavour (and a reverse attack that sends shivers down the spine), a Miami Vice that you can lose your consciousness in, and a full length Parallax that really conveys the thrill of the melodic ending of the piece.
Listening Recommendation


The Human Race (Bando alle Seghe)
Arranged by DHS
An almost marvelous track from DHS although it is already quite far off the original tune. This has definitely already got one of my all time favourites.
Review by stylon
Random review


Giana Sisters - Live PO28 [Youtube Vid]
Arranged by LukHash
Another awesome track from LukHash. After listening on YouTube to your supermacy track, i would call me a fan ;-) Technically great done, much nostalgic in it and enough LukHash Sound to recognize it! Love it, great! Just one little complainment: I don't like the overcompressing of the track. I know, sidechaining and big compression is "in" but...it killed the the wide sound.
Review by noisefloor Bjoern
Latest Review


Outrun Europe (levels)
Arranged by hermitsoft
Fast paced and, from a technical point of view, very well composed, "Outrun Europe (levels)" has a clear edge - it catches the bright pastels of the arcade version almost flawlessly! Needless to say, of all Outrun covers released up to this point, Hermisoft's take on Jeroen Tels original outruns all of them!
Review by exocytosis