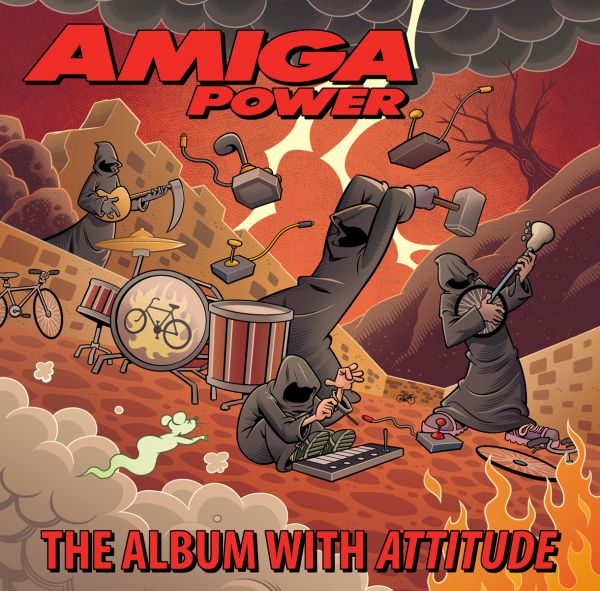 28/04/2019
Today is the final day of the kickstarter with massive talent involved, so if you want to participate, head there now.
The organiser Matt Smith wrote about it:
Splendidly, as we head into the last day of the campaign, we've hit the £19,000 mark and unlocked a new stretch goal. The deluxe liner notes booklet accompanying the AP album (in both its digital and physical incarnations) will now feature a full 100 pages of groovy stuff, including a special Complete Control section written by Rich Pelley, in which he'll endeavour to provide solutions to all your problems – game-related or otherwise. Hurrah!

How much more can we accomplish in the next few hours? With your help, we could yet hit another stretch goal! There's still time to support the project if you haven't already, and continuing to spread the word about it would be a massive help too. Just click the link above for more information!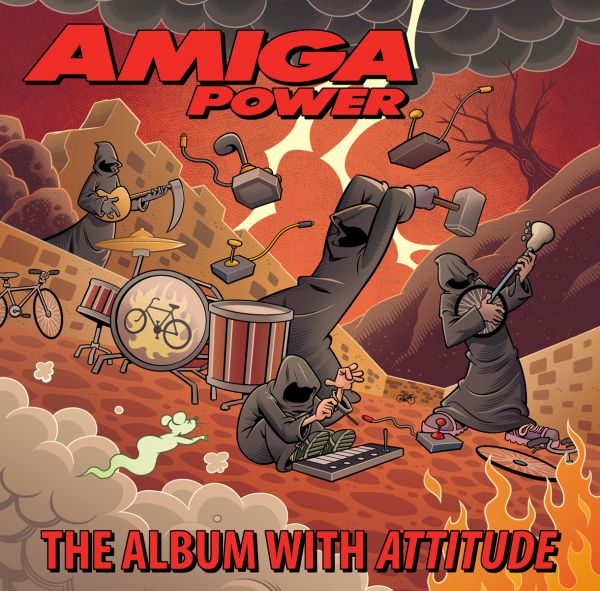 29/03/2019
A Kickstarter campaign to create a new album of Amiga game music remixes, all of them connected with classic '90s magazine Amiga Power, is now live.
Journalist and long-standing AP fan Matthew Smith – not the Manic Miner creator – is seeking funding to create Amiga Power: The Album With Attitude, a double-CD collection of more than 30 brand new remixes inspired by the magazine. The first disc will feature tracks based on tunes personally selected by former AP contributors, while the second disc will contain tracks based on games and demos given away on the mag's coverdisks over the years.
A whole host of star musicians are involved with the project, including Andrew Barnabas, Allister Brimble, Mike Clarke, Fabian Del Priore, Olof Gustafsson, Jogeir Liljedahl, Joi, Jon Hare, Chris Huelsbeck, Barry Leitch, Patrick Nevian, Jason Page, Instant Remedy, Matthias Steinwachs, Jeroen Tel and Tim Wright.
Among the tracks set for inclusion are pieces from Apidya, Banshee, Blob, Cannon Fodder, The Chaos Engine, Fantasy World Dizzy, Fire & Ice, Gloom, Harlequin, Hired Guns, Jetstrike, Lotus Turbo Challenge 2, No Second Prize, Pinball Fantasies, Sensible World Of Soccer, Shadow Fighter, Speedball 2 and Stardust, plus many more.
The album will also include a deluxe liner notes booklet containing more than 80 pages of facts, song lyrics, exclusive artwork and written contributions from the AP team.
If you want to grab a copy for yourself (in physical or digital form), along with a variety of bonus rewards, you can support the Kickstarter campaign here: apkickstarter.com

Submitted by Matt Smith
17/02/2019
Read all about it here.
Check this out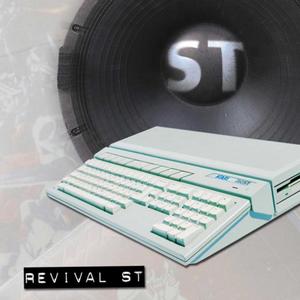 Revival ST
by Various Artists
Atari ST inspired remixes of some of the most famous tracks from the Atari ST era. Highlights include Rob Hubbard's Jupiter Probe, a swirling interpretation of Tim Follin's masterwork LED Storm, the classic Exolon and an fusion of ST sound and classic retro synths on "Dragon Flight". Composers featured include David Whittaker, Jochen Hippel and Rob Hubbard. CD produced by Neil Carr and Rafael Dyll.
Listening Recommendation


Great Giana Sisters (PTTM Distortion Remix)
Arranged by Sonic Wanderer
This is my first review on any song and I had to simply write one before I bust! A simply awesome remix of the Great Giana Sisters, probably the best! I had to write this review because I just noticed that everytime I'm coding, Sonic Wanderer's name is always in my Winamp panel. Most of his remixes are most mind stimulating to code by! I think I've listened to most of his remix songs at least 100x each. Hey Sonic Wanderer do you have a homepage ? Do you need any donations for future work? This music puts to shame the crapt on MTV as it must be true that the RIAA is killing real musicians like this one and the many others in the C64/Amiga/MOD remix and original music scene.

Review by ianni
Random review


Liljedahl is God (Green Beret+Rambo)
Arranged by Mordi
i really love the tracker file that i have of this piece. this rmx takes it to the same level with some additional fills like the vocoder like female hook. the bass goes deep and the lead cares a very feelfull mood. a bit dull in two arrangment parts of it imho, could be a bit brighter. the whole tune is very atmospheric and transparent. everytime i get lifted by this tune. if you like soulfull music, this one is a "have to have it".
Review by OJ Oscillation
Latest Review


Tai-Pan (an ear movie)
Arranged by Peter Clarke
Epic! Great use of the oriental sonic palette throughout, tastefully mixed with the synthy instruments. And big plus points for including subtune #2 in this remix which is my most favorite Tai-Pan track of all. What a trip! I can't get enough of it! :-) Thanks for sharing it with us!
Review by LaLa