17/02/2019
Read all about it here.
06/02/2019
You, the people, have spoken. The results are in, and will be presented in a live radio show:
Tune in to SLAY Radio on Sunday, 17th February 2019, 18:00 CET
The show will be hosted by Ziona, Slaygon and Boz, and probably surprise guests. From the SLAY Radio team: The time has come to celebrate and acknowledge the remixers' work in the C64 and Amiga community by presenting the yearly ROTY Awards, as voted by the users at www.remix64.com. This year it's SLAY Radio's turn to give out the awards and give you a run-down of what happened in 2018.
As it is tradition, SLAY Radio and SceneSat Radio band together for this special occasion to broadcast the show on both channels.
18/01/2019
The voting deadline for the Remixer of the Year Awards 2018 is approaching, so by all means go and vote for your favourite tunes and artists of 2018!
Check this out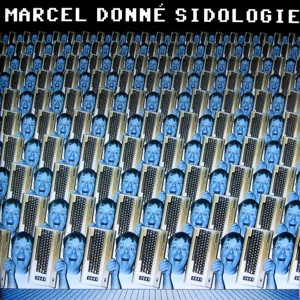 Sidologie
by Marcel Donne
If Jarre and Vangelis had done C64 music: they would have sounded like this. Highlights include a stunning cover of Rob Hubbard's Knucklebusters, a full length Miami Vice which fills the soul with Martin Galway's rhythmic and arpeggionic genius, and a cheeky "Band in the Rain" tribute with the Wizball High Score Theme. From Jarre to Vangelis, to a sound that reminds you of both but remains unique to Marcel, this album goes way beyond tribute into "soul satisfying". C64 Music has never sounded so evocative.
Listening Recommendation


Thrust (Magnificent Worlds)
Arranged by FeekZoid
It's long ago since Paul's last upload but it was worth waiting for this release. The charme of C-64 revived while he managed a grandious melt of different styles. The only technical disadvantage are some crackles... Besides that there are no more words to discribe, just listen this stunning remix yourself!

Review by eliot
Random review


Black Lamp (Come and Claim It!)
Arranged by Larsec
Lars here attempts to make the synth guitar sound very real and does so with great competence. The arrangement is very clever and the overall sound picture is impressive to say the least. The backing with some very clever attacking drums patterns is the highlight here mixed with some cool vocal samples. Although the tune actually succeeds for the majority of the time i cannot say overall that i would listen to this repeatedly, it one of those tunes you'd listen to and admire instantly but then would never return maybe this is due to lack of variety or something i can't quite put my finger on. Lars improves all the time and with the dedicztion he shows to his music i think there's more to come from Larsec, it's just a matter of time.

Review by Tas
Latest Review


Outrun Europe (levels)
Arranged by hermitsoft
Fast paced and, from a technical point of view, very well composed, "Outrun Europe (levels)" has a clear edge - it catches the bright pastels of the arcade version almost flawlessly! Needless to say, of all Outrun covers released up to this point, Hermisoft's take on Jeroen Tels original outruns all of them!
Review by exocytosis