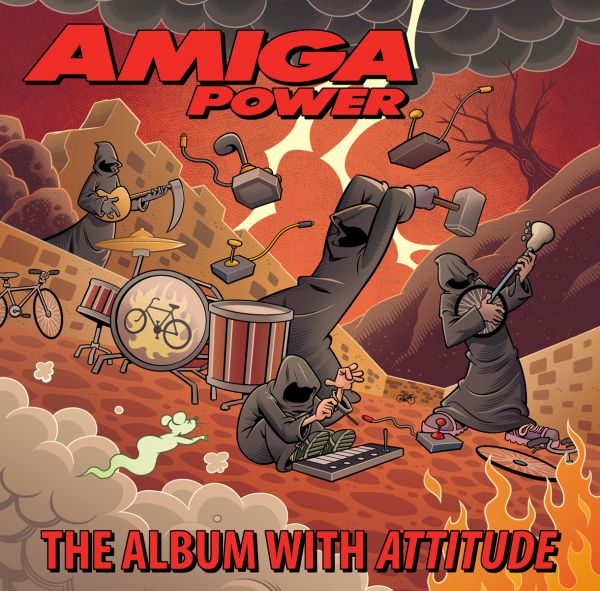 28/04/2019
Today is the final day of the kickstarter with massive talent involved, so if you want to participate, head there now.
The organiser Matt Smith wrote about it:
Splendidly, as we head into the last day of the campaign, we've hit the £19,000 mark and unlocked a new stretch goal. The deluxe liner notes booklet accompanying the AP album (in both its digital and physical incarnations) will now feature a full 100 pages of groovy stuff, including a special Complete Control section written by Rich Pelley, in which he'll endeavour to provide solutions to all your problems – game-related or otherwise. Hurrah!

How much more can we accomplish in the next few hours? With your help, we could yet hit another stretch goal! There's still time to support the project if you haven't already, and continuing to spread the word about it would be a massive help too. Just click the link above for more information!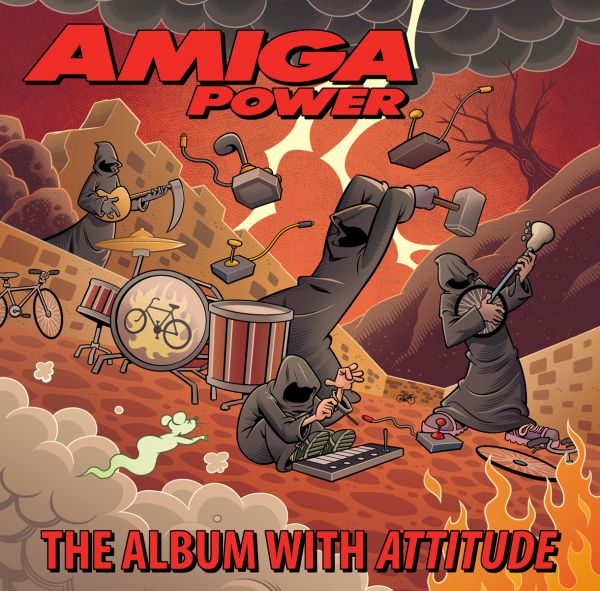 29/03/2019
A Kickstarter campaign to create a new album of Amiga game music remixes, all of them connected with classic '90s magazine Amiga Power, is now live.
Journalist and long-standing AP fan Matthew Smith – not the Manic Miner creator – is seeking funding to create Amiga Power: The Album With Attitude, a double-CD collection of more than 30 brand new remixes inspired by the magazine. The first disc will feature tracks based on tunes personally selected by former AP contributors, while the second disc will contain tracks based on games and demos given away on the mag's coverdisks over the years.
A whole host of star musicians are involved with the project, including Andrew Barnabas, Allister Brimble, Mike Clarke, Fabian Del Priore, Olof Gustafsson, Jogeir Liljedahl, Joi, Jon Hare, Chris Huelsbeck, Barry Leitch, Patrick Nevian, Jason Page, Instant Remedy, Matthias Steinwachs, Jeroen Tel and Tim Wright.
Among the tracks set for inclusion are pieces from Apidya, Banshee, Blob, Cannon Fodder, The Chaos Engine, Fantasy World Dizzy, Fire & Ice, Gloom, Harlequin, Hired Guns, Jetstrike, Lotus Turbo Challenge 2, No Second Prize, Pinball Fantasies, Sensible World Of Soccer, Shadow Fighter, Speedball 2 and Stardust, plus many more.
The album will also include a deluxe liner notes booklet containing more than 80 pages of facts, song lyrics, exclusive artwork and written contributions from the AP team.
If you want to grab a copy for yourself (in physical or digital form), along with a variety of bonus rewards, you can support the Kickstarter campaign here: apkickstarter.com

Submitted by Matt Smith
17/02/2019
Read all about it here.
Check this out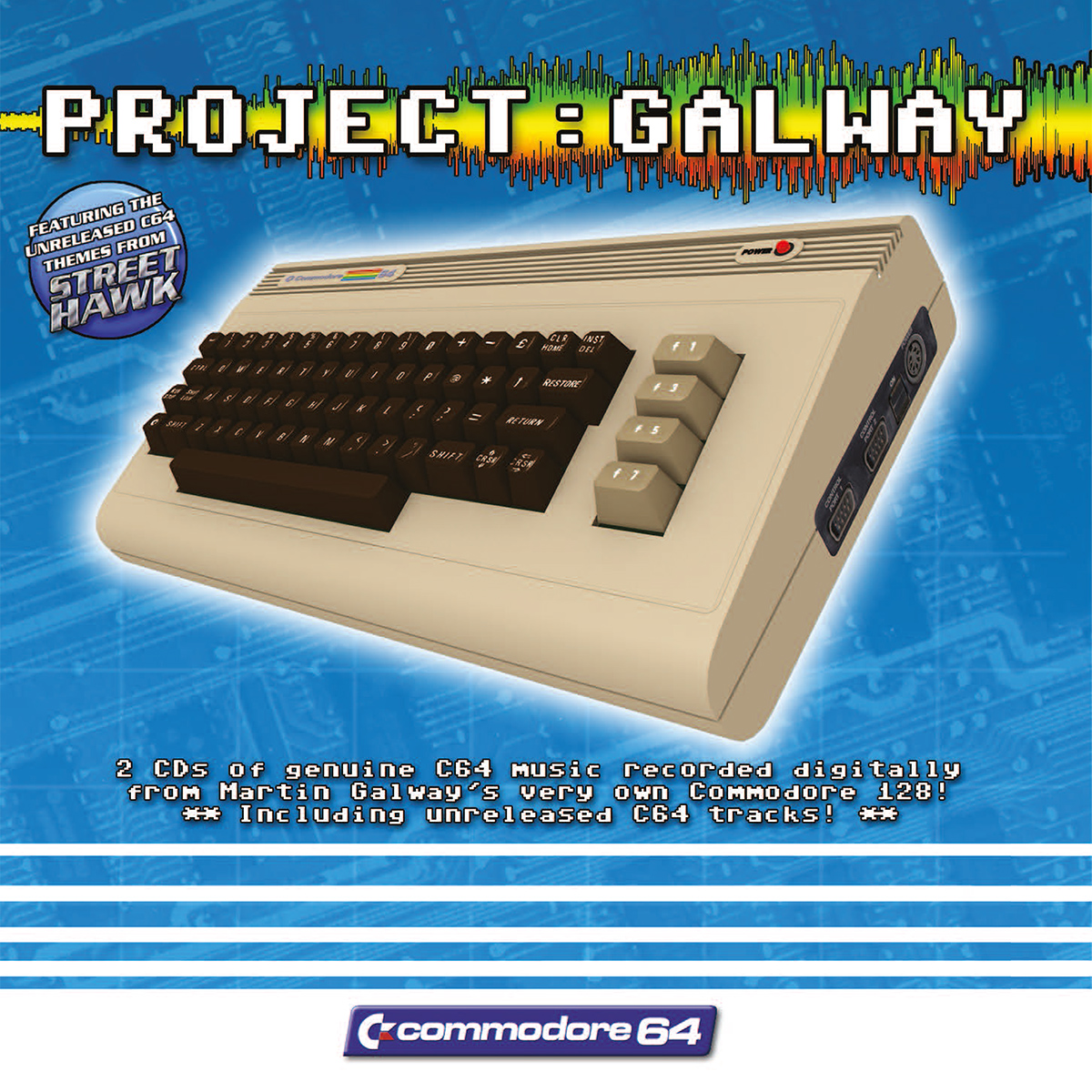 Project Galway
by Martin Galway
Amazing project that gives you Martin Galway's C64 tunes recorded directly from his very own chip, as they were meant to be heard: with the most sensitive and well-balanced 6581 filter ever heard. Highlights of this CD include the previously-unhead music from Street Hawk, and the extraordinary sensitivity of his Wizball soundtrack. Alistair "Boz" Bowness imported Martin's own C128D and wrote his own cross-assembler for this. If you care about the quality of the SID going into your ears: add this to your collection.
Listening Recommendation


Captain Planet and the Planeteers - Linka
Arranged by Rapture
Given the somewhat awkward circumstances surrounding its production, it's remarkable that the Amiga version of Captain Planet turned out as well as it did. (In a nutshell: Commodore, aptly displaying the forethought and diligence that would serve them so well throughout the rest of the '90s, struck a deal to include the game in their Cartoon Classics A500+ pack but neglected to allow sufficient time for its development. Programmer Tony Crowther ended up having to design and code the entire thing from scratch in just one month, assisted by a lone graphic artist and Ben Daglish on drums.) It's vastly flawed, of course, but there's an admirable amount of creativity on display in the design of the levels and the puzzlier aspects of the gameplay, and the music is terrific throughout, with an array of energetic and catchy tunes doing much to enliven the decidedly wonky platforming.

The theme that accompanies the "Linka" level (in which you control a girl with the power of wind (erk) as she hovers around what's alleged to be an Egyptian pyramid but in fact looks rather more like a needlessly elaborate and unusually colourful chemical waste treatment plant) is extra-specially excellent, taking the form of a thrillingly zappy and pleasingly inventive electro-pop number. This remix elevates the tune to fantastic new heights, perfectly capturing the moodily mysterious yet sparklingly quirky atmosphere of the original while introducing a multitude of delightful flourishes that make the whole thing bigger, brighter and gloriously groovier than ever. Particular highlights include the numerous new countermelodies that add greatly to the class and variety of the piece; the flawless choice of sounds, all of which accentuate the futuristic vibe of the arrangement to scintillating effect; the entirely new section towards the end which replaces the drum solo, and which feels like a far more natural progression of the track than the original composition did; and the sheer quality of the mix, which is terrifically well-balanced throughout. The inclusion of the wind effect at the beginning and end is a neatly characterful touch, too.

In summary, this is a vastly enjoyable re-imagining of a corking tune that zings with exuberant fun and funkiness and, for me, is cheeringly nostalgic. As the happy recipient of a Cartoon Classics pack during the Christmas of 1991, Captain Planet was one of the first Amiga games I ever encountered – and while it may not have been the most fun to play, it sure did have memorably marvellous music. Hurrah!
Review by Matt Smith
Random review


Orchestral Sequence
Arranged by moog (Sebastian Bachliñski)
Yes, I have to admit that this is fantastic. Although it does not cover my preferred sid as well as my preferred style of remixing. But moog just did everything right:
First of all he absolutely catched the serene mood of the sid and increased it dramatically. Then the tune gets the dynamic kick it needs when the rhythm section comes in - so a great curve of intensity builds up and comes down in the end again. What I especially like about this is that it feels as epic and emotional as a film score without trying to copy the sound of a real orchestra (what most of the times fails when using samples anyway).
Technically flawless. Perfect choice of sounds.
Nuff said.

Review by romeo_knight
Latest Review


Bionic Commando Tune 6
Arranged by Allister Brimble
great version of a great tune. keep up the good work, hope to see more in the quality
Review by stechmann