17/02/2019
Read all about it here.
06/02/2019
You, the people, have spoken. The results are in, and will be presented in a live radio show:
Tune in to SLAY Radio on Sunday, 17th February 2019, 18:00 CET
The show will be hosted by Ziona, Slaygon and Boz, and probably surprise guests. From the SLAY Radio team: The time has come to celebrate and acknowledge the remixers' work in the C64 and Amiga community by presenting the yearly ROTY Awards, as voted by the users at www.remix64.com. This year it's SLAY Radio's turn to give out the awards and give you a run-down of what happened in 2018.
As it is tradition, SLAY Radio and SceneSat Radio band together for this special occasion to broadcast the show on both channels.
18/01/2019
The voting deadline for the Remixer of the Year Awards 2018 is approaching, so by all means go and vote for your favourite tunes and artists of 2018!
Check this out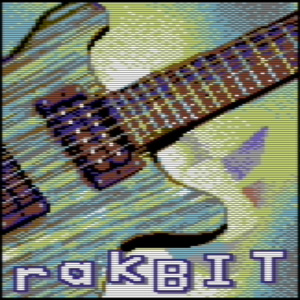 RAKBIT
by NecroPolo
NecroPolo has produced a stunning album which is built on a vintage prog-sound: from hard as nails to Rhodes-heaven, NecroPolo has got beneath the skin of the pieces and created something which is totally authentic to their spirit.
As if that wasn't enough, this album features the first ever C64-executable album cover, complete with classic scrolltext and the original SIDs that appear on the album, in one PRG!
And if THAT wasn't enough, this demo contains the first ever usage of a revolutionary new SID encoding format which enables any complexity of SID to be played back with minimal raster time, no matter how complex the player! Named SIDRIP, this routine was produced by Hermit specially for this demo, because pieces such as Scoll Machine or Rimrunner needed to feature in this demo, and their players were far too difficult to squeeze into a one-file demo.
Listening Recommendation


Short Circuit 4 (Dischord Disco)
Arranged by vurtX
I am sure that this track is the boldest remix on this site. Idea, technical competence and sound all serve one and only purpose: capturing the nature of chaos, without compromises. It remains true to itself and it makes it one of the finest underground tracks around here as it goes a totally opposite direction from the vast majority of remixes that, hidden or obvious, admitted or not, are made to be liked. These end up running the same loops again and again as everyone did before, uncountable times. But mind that: the predictable and monotonous is slow decay and death - the experimental and chaotic is fertile and evolving.
Review by NecroPolo
Random review


Xenon 2 - Megablast (2017 Oldschool Mix)
Arranged by HurryKn
Keeps very much in line with the original but adds so much more.. Gonna be hard to top this.
Review by Ryrynz
Latest Review


Bombo (vocal mix)
Arranged by Sanjo Ride
The vocoder vocals are pretty cool, although a bit hard to understand, because the syllables are too distinct, too robotic, there's no flow to it. The rest of the track could've used some spicing up, but overall, it's a decent remix!
Review by LaLa