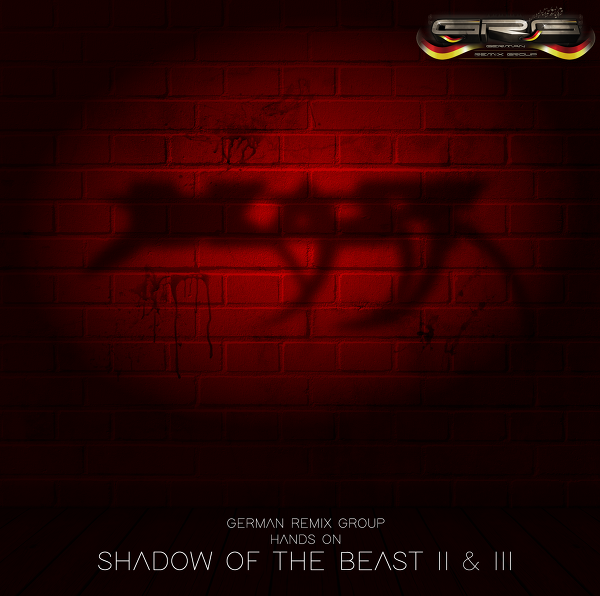 05/11/2019
The German Remix Group has taken hands on Tim & Lee Wright's master pieces Shadow of the Beast II & III. The album contains eleven tracks. Nine remixes in the style of new age and orchetral and two SID remixes.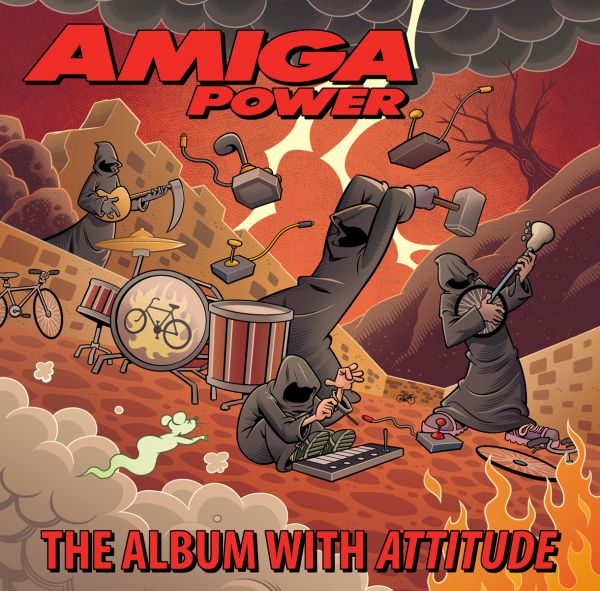 29/03/2019
A Kickstarter campaign to create a new album of Amiga game music remixes, all of them connected with classic '90s magazine Amiga Power, is now live.
Journalist and long-standing AP fan Matthew Smith – not the Manic Miner creator – is seeking funding to create Amiga Power: The Album With Attitude, a double-CD collection of more than 30 brand new remixes inspired by the magazine. The first disc will feature tracks based on tunes personally selected by former AP contributors, while the second disc will contain tracks based on games and demos given away on the mag's coverdisks over the years.
A whole host of star musicians are involved with the project, including Andrew Barnabas, Allister Brimble, Mike Clarke, Fabian Del Priore, Olof Gustafsson, Jogeir Liljedahl, Joi, Jon Hare, Chris Huelsbeck, Barry Leitch, Patrick Nevian, Jason Page, Instant Remedy, Matthias Steinwachs, Jeroen Tel and Tim Wright.
Among the tracks set for inclusion are pieces from Apidya, Banshee, Blob, Cannon Fodder, The Chaos Engine, Fantasy World Dizzy, Fire & Ice, Gloom, Harlequin, Hired Guns, Jetstrike, Lotus Turbo Challenge 2, No Second Prize, Pinball Fantasies, Sensible World Of Soccer, Shadow Fighter, Speedball 2 and Stardust, plus many more.
The album will also include a deluxe liner notes booklet containing more than 80 pages of facts, song lyrics, exclusive artwork and written contributions from the AP team.
If you want to grab a copy for yourself (in physical or digital form), along with a variety of bonus rewards, you can support the Kickstarter campaign here: apkickstarter.com

Submitted by Matt Smith
17/02/2019
Read all about it here.
Check this out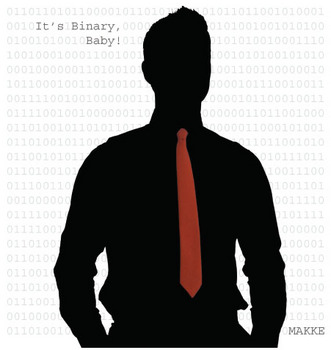 It's Binary, Baby!
by Marcus (Makke) Nilsson (feat. Andreas Wallström & Boz)
Contemporary retro pop that uplifts and amazes. A stunningly original CD in which Makke's personality shines through in every track! Highlights include the "happy hardcore but so much more" Glider Rider, the inspired hard-edged electro-synth and robotic vocals of "Cauldron 2-005", and the " Bonus tracks include Depeche Mode's "Personal Jesus" and Apoptygma Berzerk's "Bitch, as well as Makke's witty and acclaimed covers of Madballs and Artura, with Makke's Irish accent all but wiping your memory of his Swedish origins!
Listening Recommendation


Crazy Comets (Komet Non-Stop mix)
Arranged by Makke
This is a bloody awesome cover in the style of Kraftwerk, more specificly their Electric Café album! Complete with the typical minimalistic drums, the minimalistic music structure - and even singing! It is really good, and although I think the singing could`ve been more "robotic" and the lead sound a bit more Kraftwerky, all in all, it`s one very good piece of work.

Review by LaLa
Random review


Unsound Minds (feat. S.A.M.)
Arranged by Taxim
Starts out with the untouched original SID, then SAM, the C64`s speech synthetizer announces that now comes the same thing with "real cool sounds" - and BOOM! I am bombarded by this techno-cover of AMJ`s tune. Like with Cyberworld, it was a good choice for this SID.

Review by LaLa