Lightforce (Original Minimal Mix)
Arranged by:
DJ Mitch (act)

Remixer

Member:
Mitch van Hayden (member)
Original composer:
Rob Hubbard
Tune length:

6:03

Release date:
10/06/2005
All-Time rank:
1291.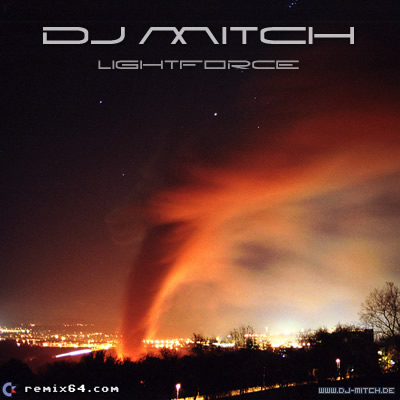 My first C64 Remix. I just love the melody of lightforce and so I tried to catch the spirit of it in a modern style.
Hits - 2727 overall
---
Reviews
REVIEW BY stell (03/08/2005)

Why not? The drums are kicking like hell! Just the main track melody is quite...flashy. The other instruments are well choosen, not the best ones, but well arranged. The Pace is based on the original and did i say the drums are great?

| | |
| --- | --- |
| Technical Impression: | |
| Artistic Impression: | |
| Nostalgic Impression: | |
| Overall: | |
---

Dan shouts:
Not what I consider "minimal" but I damn good kick in the nuts of Lightforce!

Waz shouts:
Not minimal, but keeps the feel intact while the nice backbeats make the pace of the tune quicker and more urgent sounding. Good effort, this, with excellent instrument choices.

bizarro shouts:
Nice arrangement, though I don't like the lead sound

rollercoaster shouts:
Sounds great!

eliot shouts:
Nice. But the minimalistic approach is missing :)

infamous shouts:
Wibble wibble wibble doodle doo da diddle... I absolutely bloodywell love this.. I love the original sid just as much.. BEAUTIFUL!

bitmage shouts:
The drums are quite nice. But the squeaky main track ruins it completely.

hazel shouts:
Ohh boy... I've always liked a good beat..:)

andipdl2 shouts:
Great!

westerling shouts:
Very good, but I don´t like when pads without attack are used as a lead sound. The ending is a bit cut off.

anaconda shouts:
I like the drums and the composition, and as Lightforce is a good song originally. But the lead synth and the other synths sounds a bit too much ST-soundish. Doesn't quite fit to the excellent drums.

LaLa shouts:
Great beat, great sounds, a VG uptempo remix.

devilhood shouts:
Drums make me bop up and down, I agree with westerlings comment on the lead

load_error shouts:
Damn, the more I listen to this, the more I like it. Best remix of the year for me (in the electronic range). Dont know why, but I really love the sounds and the atmosphere

arbory shouts:
Very nice, groovy drums, but maybe a little bit too shynty-chorus to be minnimal

skyy shouts:
You've actually managed to capture it pretty well, it just rocks!

omoroca shouts:
I've heard too many good Lightforce remixes before, so I cannot like this one, sorry!

vurtx shouts:
There are many LF remixes, this one is top 3 for me as it captures the brilliance of the SiD that few of the others do, if some of the leads were better quality it would be #1, which is Stefan Poiss for me.
---
Current Rating
78% (38 votes)


Distribution:

7

14

13

3

1