Wings Of Death (Eternal Gravity)
| | |
| --- | --- |
| | |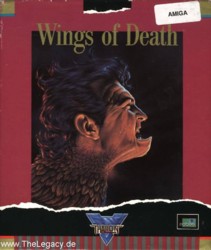 ---
Reviews
No reviews available. Make your vote and be the first to submit a review!

---

firefox shouts:
This is very interesting indeed. Like it alot. The drums do sound like they are a bit out of the mix IMO.

Makke shouts:
So THIS is what it would sound like if A-ha made the Wings of Death soundtrack. ;) Brilliant work, Volker! You always impress me with your clean sound, and this time the arrangement is spot on as well!

floaf shouts:
I love all the original Wings of death-tracks so I had high expectations when I heard this one :-) Yet it was a positive surprise!

Ziphoid shouts:
Nicely done, there! Nice additions arrangementwise and clean mixing.

XxDUSTYxX shouts:
Nice mixing, but the drums are a bit too loud... Close to an orange one!

AmiStyler79 shouts:
Niiiiice!

prowler shouts:
I thought "Yes! Another WOD remix". But after listing to this tune I really think there are some serious timing issues with the drums (or the leads to the drums). Just listen around 0:47, and another pass at 1:01 - 1:04. Anyone else agrees?

Cube shouts:
Ochhh jeaaa! Tears in my eyes... Memories :)
---
Current Rating
82% (19 votes)


Distribution:

4

9

4

1

1