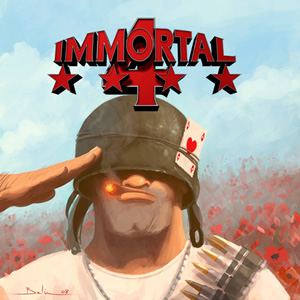 Amiga game music fans may want to check out BitJam podcast #136 - this edition was produced in close collaboration with the creators of the acclaimed Immortal CD series. The idea behind the Immortal project is to release great soundtracks from games released for the Commodore Amiga on CD - newly arranged and recorded in the studio, with the original artists involved whenever possible. Composers like Chris Hülsbeck, Allister Brimble, Barry Leitch, Jochen Hippel, Tim Wright and many others contributed exclusive tracks in the past. BitJam podcast #136 features 79+ minutes of music from all of the Immortal CDs, including two full tracks from the brand-new Immortal 4 album and a special bonus track by Tim Wright of Psygnosis fame. Enjoy cult classics like Lotus Turbo Challenge 2, Battle Squadron, Pinball Fantasies, Alien Breed, Turrican 3, Gods, Speedball 2, Agony, or Cannon Fodder in this epic megamix!

Submitted by Savepower/ Jim Power

BitJam podcast #136

Discuss the "Immortal" project on Remix64

News...