First Samurai (Extended Edit)
Arranged by:
CZ Tunes (act)

Veteran

Member:
cz_tunes (member)
Original composer:
Michael Davis
Release date:
21/08/2011
All-Time rank:
556.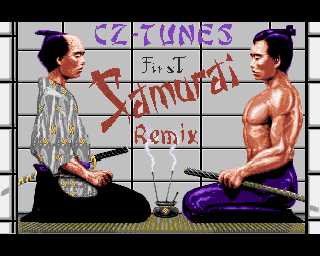 Hi there.
This is the extended version of my first samurai remix.
I hope you like it.
Nice greets from germany.
And thank you for your votes!
Nice greets
CZ-Tunes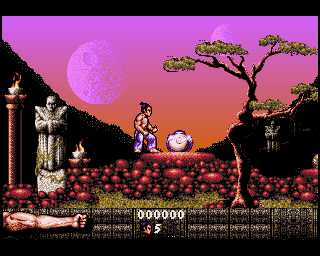 Hits - 2288 overall
---
Reviews
No reviews available. Make your vote and be the first to submit a review!

---

Amok shouts:
The original drums do not fit here and they destroy most of the nice soundscape. Overall not too bad.

Dr Future shouts:
As Amok said. Otherwise very enjoyable soundtrack by CZ Tunes.

Duncan Demerodt shouts:
As for me, I like it very much. Again grat work. Thx!:-)

pj shouts:
Interesting, I like the original amiga samples.

SarahKreuz shouts:
All in all it`s okay. This Beat is too repetitive and cuts the charm of this Song to pieces.

nummer2 shouts:
The martial arts god did another great remix here ;)

RemixFan shouts:
Nice Work!

Chainsaw shouts:
Yeah, the drums are a little bit to loud and strong but anyway very good soundtrack.

Aule shouts:
A good remix, but maybe too much samples and effects at the beginning. The original parts in the song are super.

TheMessenger shouts:
Average tune! The samples mostly sound of place...

migu shouts:
The sword sample (or what is it) gets annoying really fast and the druns are not the best either.
---
Current Rating
74% (20 votes)


Distribution:

2

7

7

4