Sarcophaser Highscore Remix
Arranged by:
CZ Tunes (act)

Veteran

Member:
cz_tunes (member)
Original composer:
Karsten Obarski
Release date:
03/06/2008
All-Time rank:
636.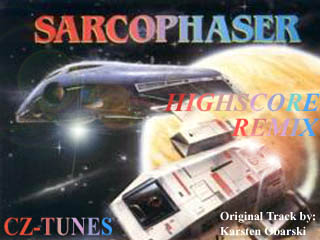 Hi!
Here is my new remix from the game SARCOPHASER.
Nice greets
CZ-Tunes
Hits - 2209 overall, 1 today
---
Reviews
No reviews available. Make your vote and be the first to submit a review!

---

romeo_knight shouts:
Has its good spots but basically boring and cheesy "Schlager"-sound all over the place. Bad mixing, too.

Amok shouts:
Im so sorry, Chris. But the mixing pulls it down. The arrangement is not bad, but to "Schlager"-like...

daXX shouts:
It's okish :) god made a lot of misstakes in creating our world, why we should be perfect then? ... You got my vote man!:)

prowler shouts:
Cheesy sound, I like it!;-)

Duncan Demerodt shouts:
Typical CZTunes. Great Work, well done.:-)

ZXDunny shouts:
One of my favourite CZ tunes! Great stuff.
---
Current Rating
72% (13 votes)


Distribution:

1

3

7

1

1