Turrican II Freedom (Christmas Edit)
Arranged by:
CZ Tunes (act)

Veteran

Member:
cz_tunes (member)
Original composer:
Chris Hülsbeck
Release date:
16/12/2012
All-Time rank:
517.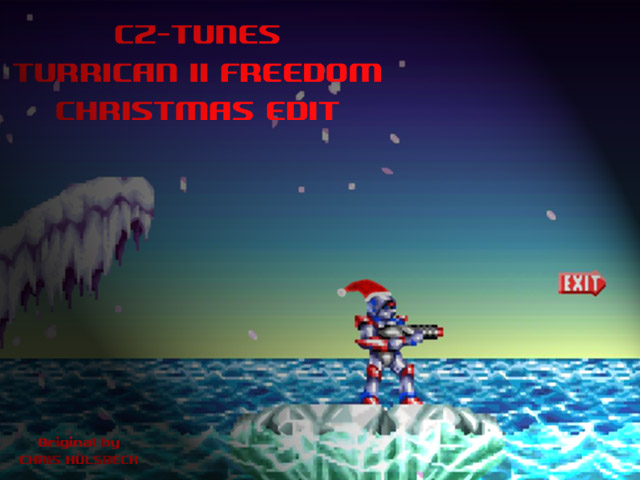 Hits - 1185 overall
---
Reviews
No reviews available. Make your vote and be the first to submit a review!

---

Ziphoid shouts:
Bordering on 'Very good', but it stops as only 'Good' due to some mixing issues, primarily with the strings. Arrangement is pretty nice but the overall mixing can still be improved. Still, very Xmas:y.:)

Duncan Demerodt shouts:
Nice Idea. Thanks for the Christmas feeling.:-)

Chainsaw shouts:
I just love your yearly Xmas-Remixes. Awesome great!

SarahKreuz shouts:
No Christmas without a CeeZeett-Christmas tune since... I dunno... 2008? :D
---
Current Rating
75% (12 votes)


Distribution:

2

3

7