Wings Of Death Title Remix
Arranged by:
CZ Tunes (act)

Veteran

Member:
cz_tunes (member)
Original composer:
Jochen Hippel
Release date:
28/06/2009
All-Time rank:
259.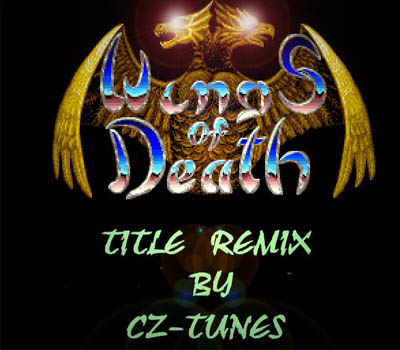 Hi.
Here is my new remix
Wings Of Death (Title Remix)
Original track made by Jochen Hippel , voice from Richard Karsmakers.

I hope you like my remix .

Thank you for your vote.

Nice greets

CZ-Tunes




Hits - 1869 overall, 1 today
---
Reviews
No reviews available. Make your vote and be the first to submit a review!

---

Dr Future shouts:
Very close to the original - I like it very much. Very good work CZ!

RemixFan shouts:
Powerfull Remix close to the Original I like that.

Amok shouts:
Nicely mixed and arranged. Almost an exact copy of the original. Maybe one or two surprises would be nice. But a great remix nonetheless.

Nebdar shouts:
Good beginig and its stay that way.. No sparks and magic

thomassd shouts:
It`s it! Very cool and nice remix great job!

Chainsaw shouts:
Very good remix

SarahKreuz shouts:
Well done

sven_nilsson shouts:
Man, this is so good I am getting goose bumps

alexh shouts:
Voice is by Tim "Manikin" Moss and not Richard "Cronos" Karsmakers

Duncan Demerodt shouts:
Wow. Great done! Thx!!!
---
Current Rating
83% (23 votes)


Distribution:

4

12

5

1

1