D-MOB II - X-Tacy - daXX TechHouse Mix
Arranged by:
daXX (act)

Veteran

Member:
daXX (member)
Original composer:
Turbobrain of D-MOB
Release date:
20/09/2008
All-Time rank:
382.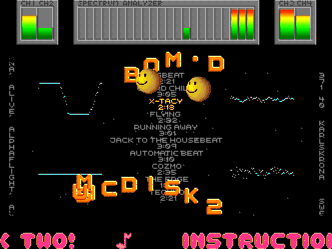 ---
Reviews
No reviews available. Make your vote and be the first to submit a review!

---

DHS shouts:
An Hithouse is there too :)

_steve_ shouts:
The 80s dance sound makes a serious revival!

infamous shouts:
I love daxx, in a totally straight kind of way. This has a real elektro feel to it, whilst stroking ye olde early 90's tech (marrs style) house stuff. Just brilliant

Melaure shouts:
Didn't have this music disk on my 500 but great mix!

Nebdar shouts:
Good but not mine style, to much repeating in this track

Duncan Demerodt shouts:
Great Track. Well done.:-)
---
Current Rating
79% (12 votes)


Distribution:

2

6

3

1