It's a Noisy Pillars Tune 2 (Ketchup Girls Mix)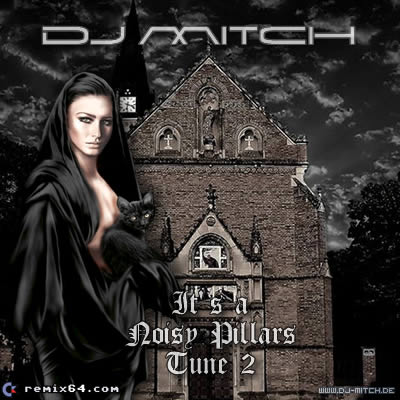 ---
Reviews
REVIEW BY ozzy1 (20/10/2008)

It's a sin!
The start of this remix made me check if Pet Shop Boys had got into my playlist. Near copying the start, I was afraid of this getting in violation with the copyrights.
But then it woke up. It sounds like a fresh take on the song, and there isnt a trace of Ketchup in it.
The reverb could have been dampened somewhat, there is a lot of sound hitting the ear, but all in all, its a great soundtrack feel to it.
Best used when fealing down after a sin...

| | |
| --- | --- |
| Technical Impression: | |
| Artistic Impression: | |
| Nostalgic Impression: | |
| Overall: | |
---

bastard shouts:
Superb flow

Amok shouts:
Superb indeed. Mixing could be a tad better imho...

LaLa shouts:
It has a very good Pet Shop Boys feeling to it (think "It's a Sin") with modern dance elements, but unfortunately the mix is too washed out, there's too much reverb.

commodoremuseum shouts:
Its a SID! Fan bloodytastic

knotti shouts:
Nice and very nice!

germantaz shouts:
Everything I ever done... Its a sin!

drax shouts:
Someone really caught the idea of this sid... It is definately related to the Pet Shop Boys tune... Excellent ;)

XxDUSTYxX shouts:
I'm not a big fan of dance tracks, but this is a very good Remix!

migu shouts:
It's a Sin is a great song and this is a great remix. Could be technically better though.

Metal shouts:
It's not often these trancy remixes make an impression on me, but this one does. And as others have mentioned, you nailied it with the Pet Shop Boys style.

chilli_uk shouts:
Smacking my head against the wall in honour!!!! Great

Nebdar shouts:
For higher rank I must listen to it more closely or it just very good

Makke shouts:
Love the Pet Shop Boys incorporation!

Ic3m4n shouts:
After hearing it a few times, it really grows on me :) Production is Hi-Fi... As always!

condor shouts:
It's good one, I don't sound of that noisy fat saws.
---
Current Rating
81% (37 votes)


Distribution:

12

12

7

4

2