Froehn (Carnival In Rio Mix)
Arranged by:
LMan (act)

Veteran

Member:
Markus Klein (LMan) (member)
Original composer:
Frank Wienberg
Tune length:

2:49

Release date:
12/10/2002
All-Time rank:
1481.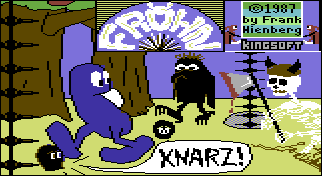 Fröhn
was a really entertaining piece of game software. The whole thing (coding, graphics and music) was done by one man, Frank Wienberg. The SID actually sounds like a Rob Hubbard one, propably because Frank used Hubbard's engine? Anyhow, although there's no english version of the game that I know of, I strongly recommend giving it a try - it's real fun, and the music rocks!
First off, I tried this "Carnival In Rio" style just for fun, but it actually seemed to work, and it turned out pretty good, methinx! I also did an early-90s-happy-hardcore version of it...
Love & Kisses to Sunflower!
Respect to Frank Wienberg for Fröhn!
Greetings to all the nice folks at Remix64 and c64rmx!


- LMan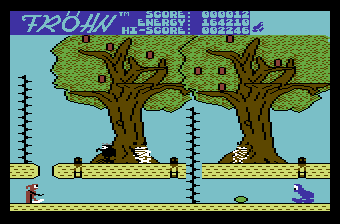 Hits - 5029 overall
---
Reviews
REVIEW BY suso (04/11/2003)

This song starts out so well, but then it tries to add to the tune to complete it and that's where it becomes weak. Sorry. I really like the instrument arrangement. I don't like the fade out at the end. A "Rio" type song in my opinion should have some kind of grand finale, instead of fading out like a 80s rock. The original melody should come back one final time or something.

As far as Froehn goes, it's hard to find.


| | |
| --- | --- |
| Technical Impression: | |
| Artistic Impression: | |
| Nostalgic Impression: | |
| Overall: | |
---

c64glen shouts:
Nice idea with the Carnival, but it's lacking the energy of the original

omoroca shouts:
Authentic! Could be the next summer hit on Ibiza or something!

The Fröhn shouts:
Thanks for this great remix of my song! The good ol' times...
---
Current Rating
76% (43 votes)


Distribution:

4

19

16

2

2