The Eidolon
Arranged by:
LMan (act)

Veteran

Member:
Markus Klein (LMan) (member)
Original composer:
Charlie Kellner & David Levine
Tune length:

3:16

Release date:
30/09/2004
All-Time rank:
402.

The Eidolon
was an early first-person 3d-shooter adventure, with groundbreaking gameplay. It was created by none other than
Lucasfilm Games™
, renowned for Maniac Mansion and all following SCUMM games. The company was later renamed to
LucasArts™
.
The music played on during loading, which was something special back then. The tune itself was very simple regarding SID technique, all notes were being played on the same plain triangle waveform sound. Yet it sounded menacing, and its great composition was insipring enough for me to make a remix out of it. Although I realise it may not be everyone's cup of tea, I'm very pleased with the result and hope you enjoy listening to it.
- Markus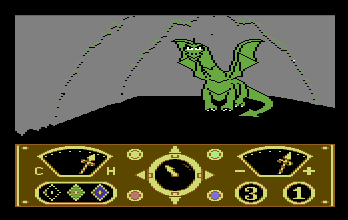 Hits - 6621 overall
---
Reviews
REVIEW BY mahoney (30/09/2004)

Hey? Isn't this Depeche Mode? I think LMan got all the good parts from Depeche Mode's glory days, and put them in this remix. Well done, and clearly enjoyable!

| | |
| --- | --- |
| Technical Impression: | |
| Artistic Impression: | |
| Nostalgic Impression: | |
| Overall: | |
---

Makke shouts:
Can't say I know the original, but LMan (as always) delivers high quality stuff!

wobbler shouts:
Rawkunroahl. German fonkadelectronica as it's best.

infamous shouts:
Gr8 work as usual mr man.. Cant be faulted :-)

ifadeo shouts:
Love it!! Great electronic track.... I want more!!!...

Skitz shouts:
How kewl is this - Depeche Mode would be proud of you :)

vosla shouts:
Also can't remember the original but who cares as this kicks ass the slow way!

M.A.F shouts:
Item as described A++. Highly Recommended!

buster shouts:
Cool what LMan made of a 2 Voice tune that was composed as an ATARI loader...

Dan shouts:
Im also not to familiar with the original but this kicks some serious ass! Electro Rawk!!

vhold shouts:
Woah, nice selection. This tune came back to me at 1:20. Awesome flashback.

omoroca shouts:
Had to listen over and over again before I started appreciating this one. Amazing flow! Very nice!

Satanarchist shouts:
This was an awesome game, technically stunning for the C64 - and a superb remix that brought flashbacks that made we want to dig out my 64 and play it again, so Lman you get top score.

slaygon shouts:
I had somehow missed this one, until it was pointed out to me. Excellent work! Very Depeche like!

Rapture shouts:
Yes indeed Depeche Mode like, very nice!:)
---
Current Rating
88% (33 votes)


Distribution:

13

11

6

3