Black Lamp subtune 1 (codename whistler)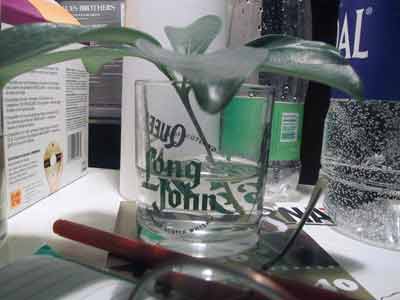 Well, well. This is my, too delayed, not too serious attempt at the Remix64 orchestral competition. I didn't get it finished in time, because of a lot of wonderful reasons!

But anyway, hope you'll have some nice three minutes listening to it, and I wish you a taste of salt and ocean, maybe a little bit sun and a nice ice cream!
Have a noise night! / Pex "Mahoney" Tufvesson
Hits - 3054 overall
---
Reviews
REVIEW BY LaLa (04/02/2003)

I`m not sure how to categorize this remix: I think it`s a cross between a symphonic piece and good old Western-style music a la Morricone (whistling plus harmonicas - what else can it be? . Doesn`t take itself very seriously, but not in a sarcastic, rather in a joyful way. It`s bound to cheer you up! I`m impressed by the quality of this remix, but I don`t quite agree with the arrangement all the time.


| | |
| --- | --- |
| Technical Impression: | |
| Artistic Impression: | |
| Nostalgic Impression: | |
| Overall: | |
---

morgon shouts:
Nicely done

dream_19 shouts:
Wonderful - still smiling and whistling

Satanarchist shouts:
Its ok but its empty most of the time and that recorder is awful

hillsman shouts:
Strange and wonderful (Orb-style) remix of another Follin classic!
---
Current Rating
75% (83 votes)


Distribution:

21

19

25

8

5

5