The Great Giana Sisters Metal
Track info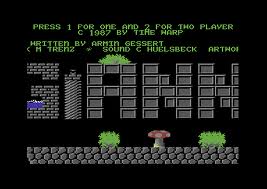 Arranged by:
Member:
Composed by:
Chris Hülsbeck
Duration:
3:06
Released:
11/04/2011
All-Time charts position:
3301
Story

Mixed with Samplitude V8 SE

Moddeling Amp for Guitars and Basses : Behringer V-Amp Pro
Guitars : Charvel Model 2
Bass : schecter Stiletto Extreme-5
Drums : Superior Drummer

PC AMD Athlon FX 64 Dual Core
Audiocard : Lexicon Omega

Mixer : Behringer UB1831 FX-Pro
Nearfield studio monitor : ESI nEars 05
Headphones :Audio Technica ATH-D40 fs




...Giana Cover


This is the continued version of an old idea,
it was Flo and me who started with Kopfnuss,
our first band, just two, and it was our first experience in making music.
We've recorded the first time with an normal cassette recorder,
with its own build in microphone.
But later on we bought a simple mixer for our recordings.

It was a mixer with 4 way in and one way out,
so we connected our two microphones,
the drum module(it was the C64), and only one in for a distortion pedal,
which has an in connected with a y-kable and two guitars.

...Mixing Diagram
No bass guitar !!!! It was the year 1991, and we played on our guitars,
with the Drums on the C64 the Great Giana Sisters, not good, but I think not bad for young
guys making music, playing guitars for the first two years.
Here's the file : Giana-Sistersoloplay


So it was my idea today to create a new version of it.
... it has to sound like an old Metal CD like Walls of Jerico from Helloween

...Helloween - Walls of jerico COVER

And I think the music fits so kind of heavy, when she gets this transformation
after the first power up ;)

...Giana Punk


for more info please write me, thank you.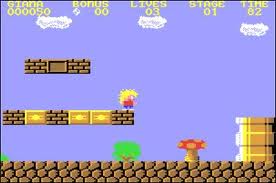 Vote distribution






Shouts
Nope... Sorry, but with so many great GGS remixes out there, this one simply isn't up to scratch. No new ideas in the tune, and the metal-style drum pattern doesn't seem to suit this melody. The Machina Supremacy remix is by far better in the same genre..
It seems derived heavily on Sonic Wanderers' 2003 version. And the cymbals seem out of sync too. Try again.
This is exactly what I expected from a Giana Sisters' metal remix. Awesome job.
Too hard, too heavy, ultimately too unnerving for a game soundtrack for two sweet little girls.
Pretty good hard rock rendition. The mix has a slight 'from-the-tincan' quality to it, and the arrangement is not that exciting, but overall, a solid job.
Not a huge metal fan, I prefer my guitars tempered with a bit of chillax, but I have to say, what this lacks in polish, it more than makes up for in energy and old school brutality.
What's with the drums?...
Raw energetic and aggresive I love this like the harmonies too drums are muddy as is the overall mix but so what it kicks arse
Decent job, kicks into the metal in a rather raw way.
Wow, great metal mix!
Nope!!! No chance...
Made me smile. Good job.
Reviews
No reviews available.
Make your vote and be the first to submit a review!