Metalzoids [Zoids for 6 strings and doublebass]
Arranged by:
XxDUSTYxX (act)

Veteran

Member:
XxDUSTYxX (member)
Original composer:
Rob Hubbard
Tune length:

4:59

Release date:
02/06/2008
All-Time rank:
846.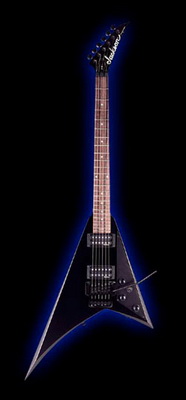 MetalZoids 2008 (Zoids for 6 Strings and Doublebass)

The procedure for this Remix was nearly the same as in my Echoing 2k8 GUITAR REMIX, apart from adjusting my metronome to relaxing 120bpm for this time.
I chose a snare with more punch and the bassdrums are triggered now, so they won't drown in the bassguit and the rhythmguitars.
Enjoy the guitars and some mid-tempo doublebass action! ;)

XxDUSTYxX
Hits - 2640 overall
---
Reviews
No reviews available. Make your vote and be the first to submit a review!

---

Amok shouts:
Great!!! Gets out of balance sometimes but still outstanding. Great guitars....

nicodaemus shouts:
"Would you care for some Metal, sir? We got an exquisite tune in our cellars. " "Why, yes! I would be delighted!"

Caboose shouts:
Slightly overrated, but still good.

pricer shouts:
Guitars are excellent, and not a bad arrangement, but please shoot the drummer.

komet shouts:
It's OK but I don't like the distortion effect on the fuzzy left guitar, and the band has to practice a bit for tightness.

vili shouts:
A little bit less distortion on that guitar, please. The exactly same "beats" for the guitar and the drums from 00:57 (-04:02) are erh... Lame. I like it anyway.

prowler shouts:
Agrees with the distorsion brings the mix down. Normally not my favourite stuff anyway...:-/

knotti shouts:
Very nice version of this song

GlenBenton shouts:
Spectacular Power! Keep on rocking!!

Ic3m4n shouts:
A fat track! Only thing to crit here is that this track is not made by me :D Keep it up!!

LaLa shouts:
Fat distorted guitars (good), thin drums (needs bad-ass ones), great arrangement.

anaconda shouts:
This is probably the best way of serving the Zoids tune! I wish I could give a higher mark for originallity, but unfortunately it lacks some mixing. And the last part is pretty weak. Sounds like you didn't dare to go all the way. Where's the growling?

Nebdar shouts:
Stronger Drums and Guitar please it would make much stronger and heavier track.

celina w shouts:
Brava, pervetto ;)

loadingscream shouts:
I woke up this morning, put on the original zoids, and thought "it needs to be harder" and googled and found this. YOU WIN!!!

condor shouts:
At moments I hate that guitar as much as I love it. Very close to very good. Nah, screw it, very good.

omoroca shouts:
If you do Metal, then it should be HEAVY! This one sounds quite thin.

migu shouts:
Good quitar work but would definitely need better drums.18.12.2014
---
Current Rating
82% (47 votes)


Distribution:

15

16

12

3

1