Latest news
21/06/2016

Massive respects to the FastLoaders!
Remixing tunes from The Last Ninja is a tricky business - seemingly everybody remembers them differently. Remixing them in a hard rock style is even trickier - mostly because music from the Last Ninja series has been remixed over and over so many times on RKO already (well over 200 remixes and counting). Yet, the FastLoaders, a group of Last Ninja enthusiasts / rock-band from Norway have managed to do it better than most by treating the tunes with utmost care and respect, with faithful arrangements, and with impeccable mixing.

goto review

Share
---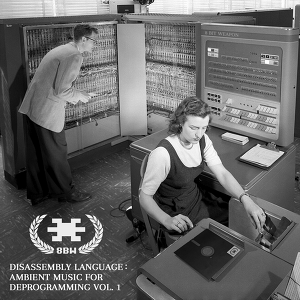 Advertisement
New C64 SID Album by 8 Bit Weapon!
Greetings Programs!
Our new chipmusic concept album is a collection of ambient music crafted to help facilitate relaxation. Over 1 hour of mind defragmenting tones for you to enjoy! Each sound is hand crafted from the Commodore 64 personal computer's SID sound chip. Portions of the album were co-written by a computer as many of the notes were set to be selected by the CPU at random! All tones have been digitally processed for maximum smoothness and optimum ambiance. Relax and Enjoy!

See what some original SID Composer legends have to say about the album:

It's beautiful... it's a work of art... genius. - Martin Galway

Top notch! I both enjoy and respect it. - David Warhol

Very nice and soothing lengthy 8-bit soundscapes... nice for digital meditation! Nice work ! - Jeroen Tel

So ambient my hips fell off - Ben Daglish
Love,
Seth & Michelle

Submitted by naughtyboy
01/03/2016
Finally, the Last Ninja Trilogy gets a full set of remixes!
---

News archive...
Events
Forum
Live Broadcasting
DJ Podcasts
News & Blogs
Reviews
Listening Recommendation


Delta (Spanish guitar)
Arranged by Noviello Pippo
Man, if I could play guitar half as good as this, I'd be twice as happy! This is good stuff. Good for an Argentine Tango ala Delta.
Review by plokolp
Random review


Arabian Zoids (Themed Solo)
Arranged by Larsec
Let me say first of all that I am a good friend of Larsec in real life, and I that I am not blessed with any musical skills whatsoever, except an occasional and passionate desire to break out in song or discreet humming of tunes

I do appreciate music most definetely, though, but as an inductor of emotions and memories. I often react strongly emotionally to tunes because of what they bring forward in me. Its kind of like a surge of goosebumps that rushes my body. (I have heard Christians refer to it as the Holy Spirit

lol)
Hmm, I'd better get to the point. I signed up as a member on the site just to be able to write this, and it's all because of you Larsec! I don't have any terms to describe any of the technical diddeleyidoo, that you fuss around with, but let me congratulate you anyway with the a purely emotional judgement I can humbly give. I love it Larsec. It gave me that surge of energy when the solo begins at 6.31 and a strong sensation of sadness and beauty followed and giving the fact that I just fell in love (another story, but you know that one, hehe ;-) ) it speaks even more to me.
Keep up the spirit and life will bring you to the forefront of music, my friend. At least that is my wish for you.
Anders Lillemand
Review by maharishi
Latest Review


Gem'X (Mantronix Edit)
Arranged by Dr Future
Well, I think I heared that one first on a burned CD in my car. When I heared it, my chin falls down and I made my stupiest face I'm able to. Wow, absolutely awesome. One of my absolutely favourites. As mentioned already in my Shout: Great Job, Dr Future. This one is better than the instrumental version.
Review by Grigul

More reviews...
Music
Check this out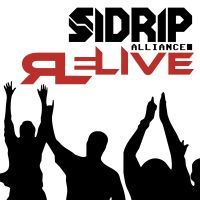 ReLive
by SIDrip Alliance
A free SID remix album by SIDrip Alliance, first released at AROK Party 2015. As the title tells it is a live-in-studio record. If you are into remixes played by real instruments, check this out.

Check it out...