Latest news
21/06/2016
Massive respects to the FastLoaders!
Remixing tunes from The Last Ninja is a tricky business - seemingly everybody remembers them differently. Remixing them in a hard rock style is even trickier - mostly because music from the Last Ninja series has been remixed over and over so many times on RKO already (well over 200 remixes and counting). Yet, the FastLoaders, a group of Last Ninja enthusiasts / rock-band from Norway have managed to do it better than most by treating the tunes with utmost care and respect, with faithful arrangements, and with impeccable mixing.

goto review

Share
---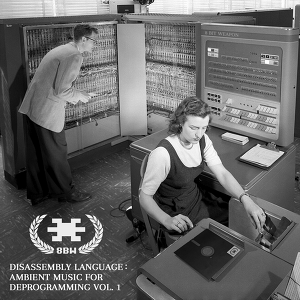 Advertisement
New C64 SID Album by 8 Bit Weapon!
Greetings Programs!
Our new chipmusic concept album is a collection of ambient music crafted to help facilitate relaxation. Over 1 hour of mind defragmenting tones for you to enjoy! Each sound is hand crafted from the Commodore 64 personal computer's SID sound chip. Portions of the album were co-written by a computer as many of the notes were set to be selected by the CPU at random! All tones have been digitally processed for maximum smoothness and optimum ambiance. Relax and Enjoy!

See what some original SID Composer legends have to say about the album:

It's beautiful... it's a work of art... genius. - Martin Galway

Top notch! I both enjoy and respect it. - David Warhol

Very nice and soothing lengthy 8-bit soundscapes... nice for digital meditation! Nice work ! - Jeroen Tel

So ambient my hips fell off - Ben Daglish
Love,
Seth & Michelle

Submitted by naughtyboy
01/03/2016
Finally, the Last Ninja Trilogy gets a full set of remixes!
---

News archive...
Events
Forum
Live Broadcasting
DJ Podcasts
News & Blogs
Reviews
Listening Recommendation


Flight Path 737 (Riz Mix)
Arranged by Monty
You could imagine this as the theme tune to a 1970s drama series about a suave pilot flying his 737 around Europe. Tales of adventure, high drama, clandestine affairs, dangerous liaisons and the like. Oh, and bad aviator sunglasses, too.
Review by Benightedjim
Random review


Zamzara (Spice Mix)
Arranged by Gustav Taxén
A nice groove is what makes this remix pretty good, although I think the
snare-like drum has annoyingly too many high frequencies (read: it's noisy).
Funky bass line, pleasant electric pianos and a fitting lead characterize this
remix. Unfortunately that synth-flute lead later gives way to an overfiltered
annoyance. Luckily it doesn't last too long. The serene ending is quite
lovely.

Review by LaLa
Latest Review


Metal Warrior title
Arranged by Cadaver
one two three one two three one two three one two three one two three one two three one two three one two three one two three one two three one two three one two three
Review by spazma

More reviews...
Music
Check this out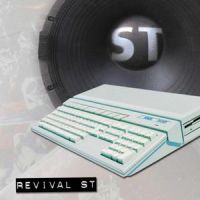 Revival ST
by Various Artists
Atari ST inspired remixes of some of the most famous tracks from the Atari ST era. Highlights include Rob Hubbard's Jupiter Probe, a swirling interpretation of Tim Follin's masterwork LED Storm, the classic Exolon and an fusion of ST sound and classic retro synths on "Dragon Flight". Composers featured include David Whittaker, Jochen Hippel and Rob Hubbard. CD produced by Neil Carr and Rafael Dyll.

Check it out...