To Be On Top (Relax'd)
Arranged by:
Dr Future (act)

Veteran

Member:
Volker Buckow (Dr Future) (member)
Original composer:
Chris Hülsbeck
Tune length:

4:51

Release date:
27/12/2011
All-Time rank:
467.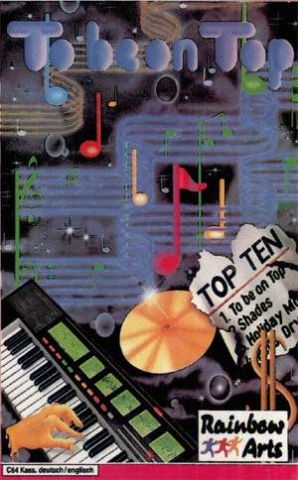 Well, if Chris Hülsbeck and Trevor Horn would have met and decided to do the Title of To Be On Top together - that's my thoughts when I decided to do a remix of this classic SID.
Hope you - and Trevor - and FGTH - like it. Enjoy!
Hits - 2109 overall
---
Reviews
No reviews available. Make your vote and be the first to submit a review!

---

LMan shouts:
YEAH. Dr Future excellently captures the game's zeitgeist.

ferrara shouts:
This gets my italo-disco -legs spinning around! Needs only melancholic lyrics with an italian/french singer =D

LaLa shouts:
Great bass line, spot-on drums, refined production. But: the lead kicking in at 1:23 is too artificial, too stiff, and the chord changes at 2:18 and elsewhere need to be a lot more pronounced.

NecroPolo shouts:
Italo Disco is as '80s as SIDs themselves - good fit! Lots of authentic sounds are packed in there and I really like the mixing. I agree with LaLa about the artificial elements, maybe sole synths would work better there. Nice work!

Hex Madroom shouts:
Disappointing...

Xenox.AFL shouts:
Haha, nice idea, very 80s... Like it...!

hillsman shouts:
This is brilliant - particularly love that synthy lead on 0:43!! UPDATE: Still one of my all-time favorite remixes.

omoroca shouts:
I like the 80s-ness of this one! Very original! Only thing missing is Fancy suddenly starting to sing. ;-)

Melaure shouts:
Beautiful remix! Sound more like an Amiga based samples remix than a C64 Remix ;)

migu shouts:
Love the idea and the style!

Rapture shouts:
This is how a To Be On Top game would sound like nowadays, fantastic! I'd play the game!;)
---
Current Rating
87% (28 votes)


Distribution:

9

12

2

2

1

1